Syria
Jeish Al-Fatah Military Camps in Southern Idlib Destroyed in Syrian Air Raids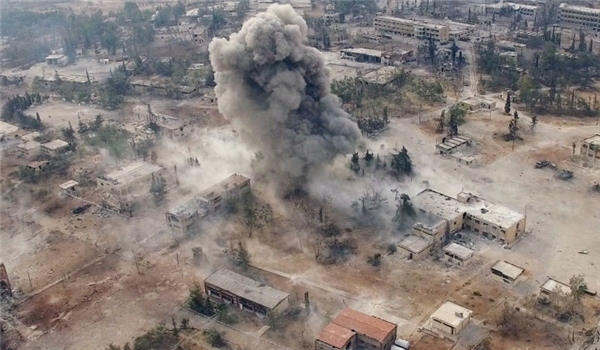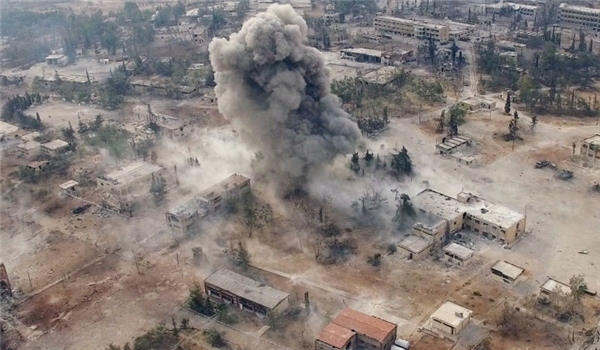 Syrian fighter jets bombed a number of training camps of Jeish al-Fatah terrorists in Southern Idlib, killing and wounding a large number of fresh militants and their trainers.
Syrian army aircraft targeted Jeish al-Fatah's camps in Ma'arat al-Nu'aman, near al-Tamanna and in the Eastern side of Jarjnaz, destroying the camps' infrastructures and killing tens of fresh fighters.
In the meantime, positions and garrisons of Jund al-Aqsa, Ahrar al-Sham and Fatah al-Sham Front (the newly-formed al-Qaeda-affiliated terrorist group previously known as the al-Nusra Front) in al-Qasaniyeh, Ma'arat al-Nu'aman, Ariha, Saraqib, Ma'ardebseh, Kahn Sheikhoun and Jisr al-Shughour were heavily bombed by the Syrian warplanes.
On Monday, Syrian fighter jets carried out a number of combat flights over the terrorist groups' concentration centers in different parts of the Northwestern province of Idlib, inflicting major loss and casualties on the militants.
Terrorists' defense lines in Khan Sheikhoun, Saraqib, al-Tamanna, Jisr Hish, Farika and Jisr al-Shughour were bombed by the Syrian warplanes.
Meantime, the Syrian army aircraft targeted the bases and vehicles of the terrorists in Abdita, al-Ghassaniyeh, al-Marj al-Akhdar, Udwan, al-Taibat, al-Aliya, Ariha, Maarat al-Nu'aman, and Ma'ardabseh.
The terrorists suffered heavy casualties and their machinegun-equipped vehicles sustained serious damage in the air raids.