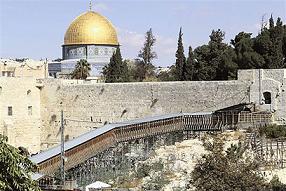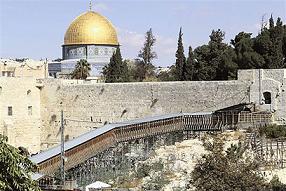 Extremist Jewish groups tried to storm Al Aqsa Mosque on Sunday morning, through the Mughrabi Gate to the west of the Al Aqsa Mosque, Palestine Today website reported.
"A group of Jewish extremists tried to sequence the Al-Aqsa to perform Talmudic prayers; they were confronted by a number of worshipers and Al-Aqsa guards and prevented them from entering," the website quoted witnesses as saying.
This attempt comes in response to successive invitations issued by leaders of the Jewish extremist movements to seize Al-Aqsa and pray in it, the last call was that of a radical feminist organization.