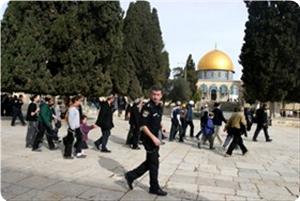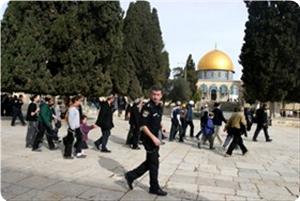 Jewish university students stormed the plazas of the Aqsa mosque on Monday under protection of the Slaughterer Israeli police.
The Aqsa Foundation said that the students entered the mosque at the pretext of launching a guided tour.
The Foundation published photos of the students while strolling inside the Aqsa with policemen escorting them.