Europe
World News
Johnson, top UK PM contender, wants quick divorce before taking office: Report
Boris Johnson, the top contender to replace outgoing British Prime Minister Theresa May, is reportedly seeking a quick divorce settlement with his wife so that he can enter the number 10 Downing Street with his new partner.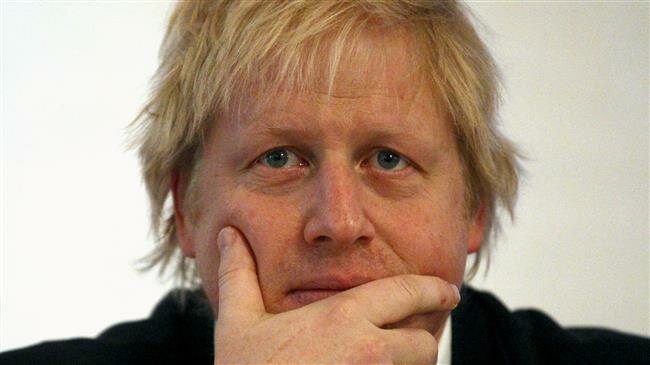 The Daily Mirror said in a report on Sunday that Johnson was plotting a super fast divorce from her long-suffering wife, Marina Wheeler, as his chances increase to win an internal vote in the ruling Conservative Party to become the next leader in six weeks time.
Johnson, the former foreign minister who resigned from government last summer over disputes on Brexit, is currently the top favorite for the job after May announced her upcoming resignation on Friday.
However, the aspiring Tory politician who served for six years as mayor of London until 2016, has gained notoriety for his lack of commitment to marital life, an issue that could prove problematic down the road.
Johnson has had at least four extra-marital affairs over the past 30 years. His current wife and four children deserted him when they found out about of his affair with former spin doctor Carrie Symonds, who is 24 years younger than him. The pair are living in Johnson's £1million flat in south London.
The Mirror said Johnson is desperate to come out of "adultery," as his current wife has described his affair with Symonds in divorce papers, and form a decent family before moving into 10 Downing Street with his new lover.
The report said Johnson has been in tense talks with Wheeler and their four children to end the marriage ahead of the final vote of to choose the next leader of the Tory party in late July.
Boris and Marina first announced in September that they were separating.