Iran
Joint SOC Center of Army, IRGC Inaugurated in Northwestern Iran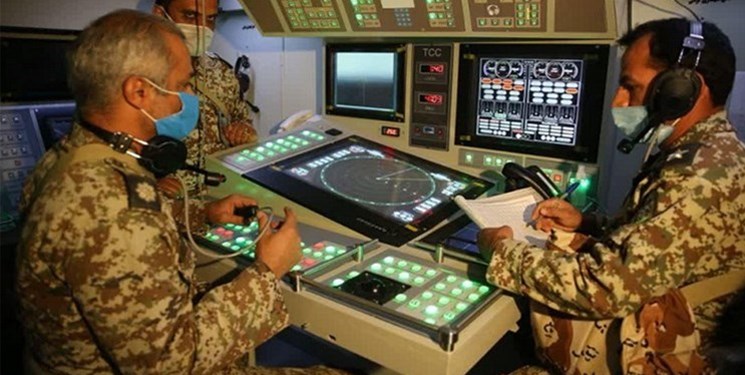 The Iranian Army and the Islamic Revolution Guards Corps (IRGC) launched a new Sector Operations Center (SOC) in Northwestern Iran for joint air defense operations against possible enemy threats.
The SOC was inaugurated in a ceremony participated by Lieutenant Commander of Khatam al-Anbia Air Defense Base Brigadier General Qader Rahimzadeh on Monday on the occasion of the 42nd anniversary of the victory of the Islamic Revolution in Iran.
Addressing the ceremony, General Rahimzadeh said that the enemies won't be able to strike a blow to the Islamic Revolution and the Islamic Republic the same way they have failed in such efforts in the past 4 decades.
"Today, unity and empathy between the Army and the IRGC forces is much more than ever before, and we are witnessing a well-ordered structure in the integrated air defense network to protect the Islamic Iran's sky," he added.
The Iranian Army and the IRGC last October staged joint aerial wargames codenamed 'Modafe'an-e Aseman-e Velayat 99' (Guardians of Velayat's Sky-99) on Wednesday.
"In the first phase of the drills, the expansion and deployment of defense systems including missile, radar and defense systems with emphasis on the mobility and rapid response of operational forces, as well as the principles of passive defense to deceive the enemy was carried out. In the next stage, a secure and multi-layered connection has been established between the defense systems and the country's integrated air defense network to make respond to relevant threats," Spokesman of the Wargames General Abbas Farajpour told reporters at the time.
He added that coordination, command and control of the air defense operations of the Armed Forces to strengthen the coherent and effective air defense against any air threat in the form of an integrated air defense network and under the command and operational planning of the country's Khatam al-Anbia Air Defense Base is one of the main objectives of the exercises.
"In the joint drills, the Army and IRGC officers will exercise side by side fighting actual threats in the SOC headquarters under the operational guidance and control of the country's Air Defense Base and the direct supervision of assessors and observers of Khatam al-Anbia Air Defense Base," General Farajpour said.
He stated that tactical and defensive action by ground-based reconnaissance and combat systems against aggressive aircraft and exercising all stages of air defense, including detection, reconnaissance, interception, combat and electronic strike (cold firing) under the command of the country's integrated air defense network are among the measures that will be adopted in the drills.
General Farajpour said that deployment of Fakour and Ashura tactical command and control systems, indigenous radar systems, including Moraqeb, Fatah-2 and Bashir, tactical information and reconnaissance systems, electro-optical systems, electronic warfare systems and optical surveillance network of the Army Air Defense Force is among other measures in the wargames.