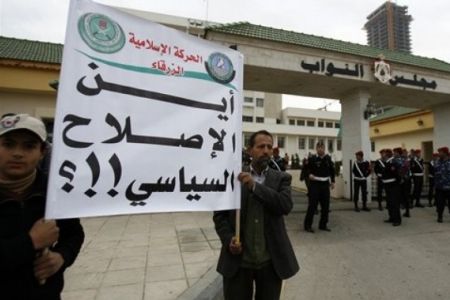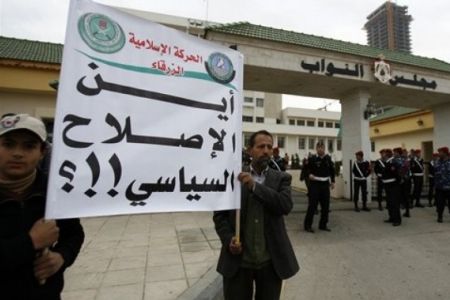 A Jordanian opposition movement has called for the removal of Prime Minister Samir Rifai's incumbent government due to its failure to secure political and economic reforms.
"We appeal to the King [Abdullah II] to dismiss the cabinet, allow for the formation of an interim government that enjoys the confidence of the people until a Cabinet elected by the people is in place," Islamic Action Front leader Hamza Mansour told reporters on Tuesday.
He also demanded the dissolution of Parliament elected in the November elections, saying the polling process had been "rigged."
"The elections were marred by fraud. We have evidence of the use of tens of thousands of fake identity cards during the electoral process," Mansour said.
The Islamic Action Front remained aloof from the polls after Rifai's government failed to adopt a new election law which promised a more equitable distribution of parliamentary seats.
Mansour also accused the Cabinet of corruption, putting pressure on people and being detached from society.
"The continuation of this phenomenon is a dangerous threat … that opens the door to more poverty and social unrest," he noted.
The Islamic Action Front is planning to stage another rally on Friday to express anger over the government's economic policies.
Last week, more than 3,000 Jordanians held a sit-in outside the Parliament and demanded political reforms as well as a reduction in the prices of commodities.
The Jordanian premier, in return, announced a $125 million package of new subsidies fearing a Tunisian-style revolution could break out in Jordan.