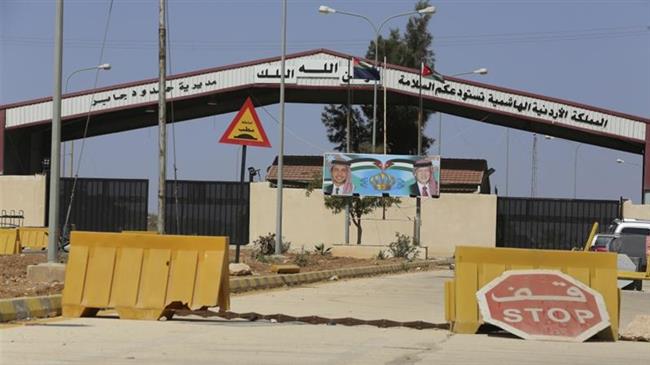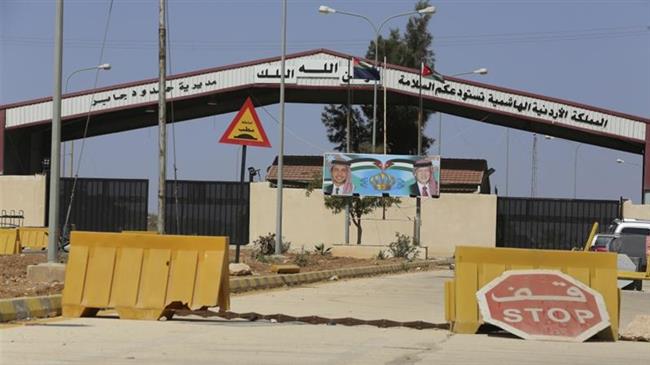 Jordan has reopened its main border crossing with Syria, bringing a key Middle East trade route back to life after a three-year closure due to the presence of foreign-backed terrorists.
More than a dozen police and customs officials stood by as the metal gate of the Nasib crossing was opened from the Jordanian side of the crossing at 8:00 am (0500 GMT), Agence France-Presse reported.
"The Nasib crossing is a vital lifeline for trade between the two brotherly countries Jordan and Syria through them to other Arab countries," Petra news agency quoted Jordan government spokeswoman Jumana Ghunaimat as saying.
In July, Syrian troops recaptured the crossing which terrorists had seized in 2015, disrupting the major trade route between Syria and Jordan, Lebanon and oil-rich Persian Gulf countries.
The reopening of the crossing is a major boost to Jordan's struggling economy amid price rises and austerity measures which have sparked the country's worst protests in decades.
The resumption of commercial trade through the crossing is also be a diplomatic victory for Syrian President Bashar al-Assad whose government is facing boycott by Arab states allied to Saudi Arabia.
It will restore a gateway for Syrian exports to Arab countries and provide Lebanon its only land route to send agricultural products to foreign markets.
On Monday, AFP reported cars bearing Jordanian license plates queuing to enter Syria as travelers expressed their joy at being able to cross the border.
Syrian businessman Hisham Falyoun was the first person to cross the border in his Mercedes jeep, the news agency said.
"I am extremely happy, I can't express my feelings. This crossing should have been reopened earlier as it is a very vital line for all Arab countries not only Jordan and Syria," he said.
"I wanted to be the first person to cross to show everyone that Syria is safe, Syria is back," he added.
Syria's only other normally operating border is with Lebanon, a neighbor to the west. Its frontier with Turkey, to the north, is only open into areas controlled by Ankara-backed armed groups, and its crossing with Iraq is only open for government or military uses.
Syria has been gripped by foreign-backed militancy since March 2011. The Syrian government says the Israeli regime and its Western and regional allies are aiding Takfiri terrorist groups wreaking havoc in the country.