Syria
Jordanian, Saudi, Kuwaiti, Tunisian and Libyan terrorists killed in Daraa countryside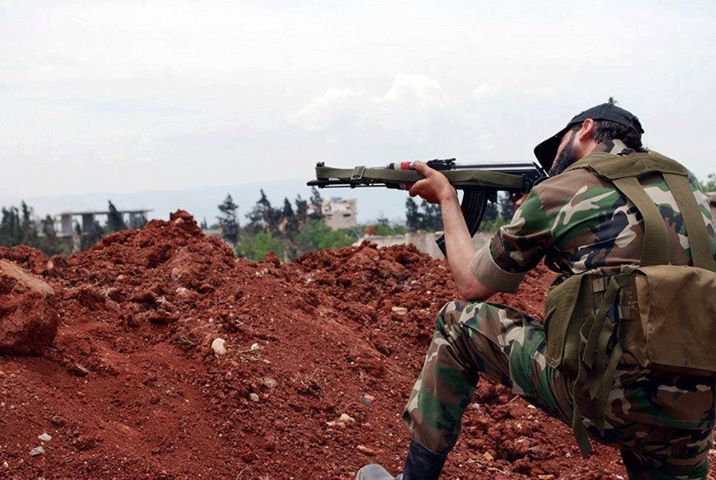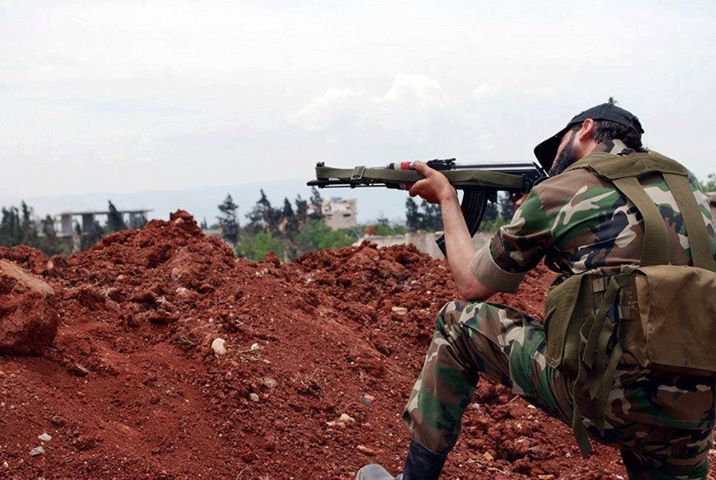 Units of the armed forces killed and injured several terrorists, including non-Syrians in Daraa, and destroyed their weapons and ammunition.
A military source told SANA that the army units killed scores of terrorists in the towns and villages of al-Basala, Saida, al-Hanout, al-Abdaleh, Sahem al-Golan, Tafas, Tasil, Adwan and al-Kseibeh.
Among the killed terrorists were Talhat Abdulkarim al-Zawaida, Mustafa Ahmad al-Nwaibi and Khalil Ahmad Shwayat from Jordan, Sultan Abdullah al-Dosari and Hamid Miteib al-Shomari from Saudi Arabia, Said Fahd al-Atabi and Hamdan Abdullah al-Sharari from Kuwait, Said Mohammad al-Balaom from Tunis and the Libyan Karim Omran Fathalla.
The source added that an army unit destroyed a 23 mm anti-aircraft gun and a terrorists' den in Nawa city, in addition to killing all terrorists inside it.
Wasim Mohammad Sarhan, Fadi Ali Shteiwi and Razaq Abdullraouf Abu Nokta were identified among the dead terrorists.
Another army unit destroyed a terrorists gathering along with the weapons and ammunition inside it in al-Hrak town.
The source pointed out that the army units repelled terrorists' attempt to attack military checkpoints in Mahajeh, al-Njaeh and Ein Zkar towns and villages, killing and injuring several terrorists, in addition to destroying their equipment.
In the same context, other army units continued hunting terrorists in Izraa, al-Hrak, al-Molliha, Busr al-Harir, Enkhil, Deir al-Bakhat and Kita, Killing and injuring several terrorists.
The army units foiled terrorists' attempt to detonate 4 mines planted on Tsil-Adwan road.