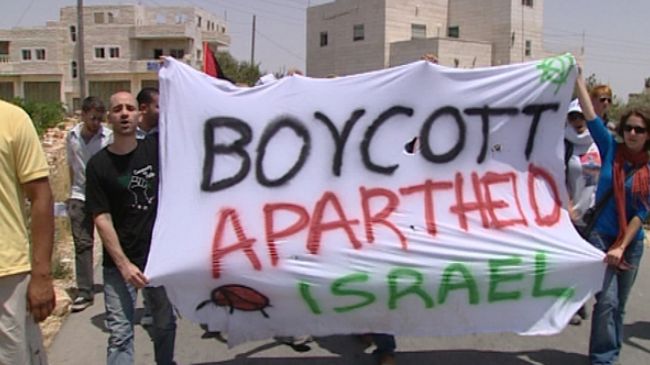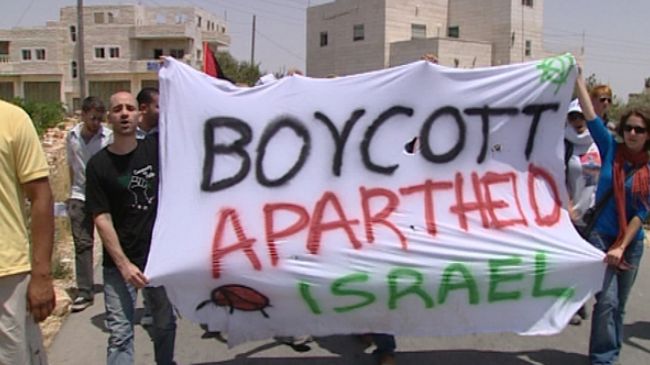 Boycott of Israeli products is gaining momentum as Jordanian activists launch a fresh campaign against goods produced in the occupied Palestinian territories.
Jordanian media said the "Tatheer" campaign, which means purification, seeks to boycott all Israeli products especially fruits and vegetables.
Activists have distributed stickers across the Jordanian capital, Amman, and other cities. The stickers have the slogan, "Don't pay for the bullet that kills our people."
The Jordanian campaigners say that in the second stage of the movement they will try to convince businesses to stop importing Israeli products.
The campaign follows the success of the international Boycott, Divestment and Sanctions (BDS) movement against Israel, particularly in the academic world.
The BDS movement aims to highlight the rights of the Palestinians.
Tel Aviv is also facing a widening boycott campaign by some European businesses over its illegal settlement activities.
The European Union has blocked all grants and funding to any Israeli entity based in the settlements.
The American Studies Association (ASA), an alliance of US professors, has said it would refuse formal collaboration with Israeli academic institutions or with scholars who represent those institutions until "Israel ceases to violate human rights and international law."
More than half a million Israelis live in over 120 illegal settlements built since Israel's occupation of the Palestinian territories of the West Bank and East al-Quds (Jerusalem) in 1967.
The Tel Aviv regime is also under fire for its settlement expansion policies.