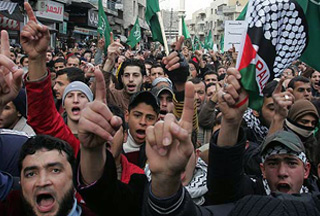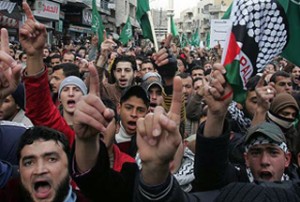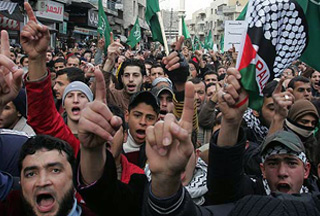 Hundreds of Jordanians take to the streets in Amman to express deep resentment over Israeli troops' raids into the Al-Aqsa Mosque, while criticizing the attacks as part of a Judaization campaign that targets East Jerusalem Al-Quds.
Participants in Friday demonstration, that brought about Jordanians from all walks of life, also condemned the silence by the Arab governments over what they described as "serious Israeli violations against Al-Aqsa Mosque."
They also called on Arabs and Muslims to throw their weight behind the Palestinian Intifada (uprising) in the face of the Zionist aggressions and violations against Al-Aqsa Mosque and East Jerusalem Al-Quds.
Meanwhile, Palestinian lawmaker Samira al-Halaika warns that Israeli plans to destroy the Al-Aqsa Mosque are in their final stages, calling on Arab and Muslim states to shatter silence and to implement practical measures to cease the schemes.
"The state of death [Israel] engulfs Arab and Muslim world and is swallowing them up. The callous indifference shown by the Islamic world towards Israeli aggressions on the Al-Aqsa Mosque compound explains why the organized Israeli ethnic cleansing in the East Jerusalem Al-Quds is going on unimpeded, and now is in final stages at Jerusalem Al-Quds," the legislator from Hamas's parliamentary bloc in Palestinian Legislative Council was quoted as saying by Palestinian Information Center on Friday.
She also urged Arab and Muslim nations and officials to end their inexplicable silence and to sincerely stand beside their brethren in occupied East Jerusalem Al-Quds.
"The Zionist enemy does anything to diminish the Palestinians' presence in the city. It either demolishes their homes or confiscates and invalidates their residency documents among other illegal practices so as to change the demographic population of Jerusalem Al-Quds in favor of the Jews," Halaika deplored.