Palestine
Jordanians protest against Trump's al-Quds move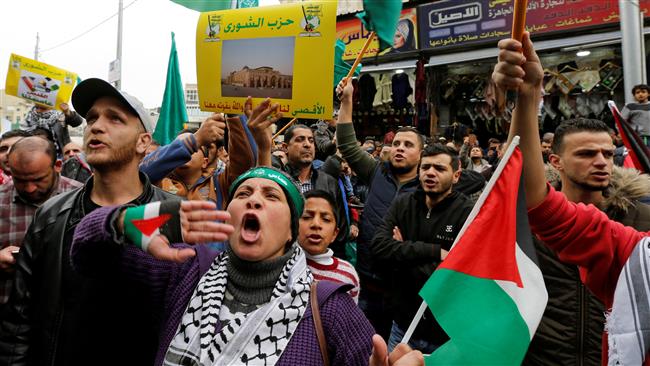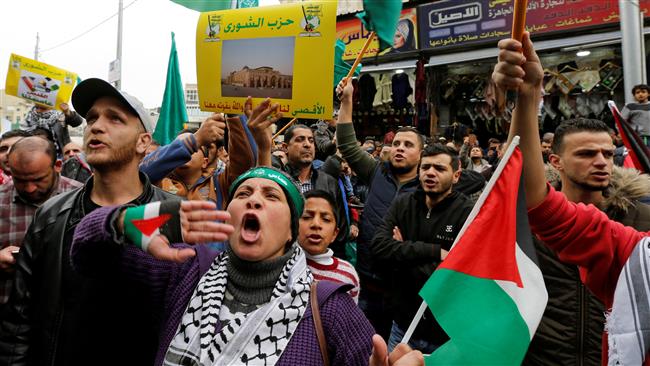 Jordanians have once again protested against US President Donald Trump's decision to recognize Jerusalem al-Quds as Israel's "capital."
Hundreds of demonstrators marched in Jordan's capital, Amman, on Friday, holding banners reading, "Jerusalem will remain Arabic and Islamic despite the will of aggressors."
Jordan's Islamic movement said the demonstrations would continue until Washington reversed its decision.
"The message is that this activity (protest) is part of the ongoing activities that reject the decision of US President Donald Trump related to the Jerusalem issue and moving the US embassy to it (Jerusalem al-Quds). The ongoing reason and stance will make the public activities continue," said Zaki Bani Irsheid, a member of the movement.
Jerusalem al-Quds remains at the core of the Israeli-Palestinian conflict, with Palestinians hoping that the eastern part of the city would eventually serve as the capital of a future independent Palestinian state.
Jordan is the custodian of Jerusalem al-Quds' Muslim holy sites, making Amman sensitive to any changes of the status of the occupied city.
On December 6, Trump announced his decision to recognize Jerusalem al-Quds as Israel's so-called capital and relocate the US embassy from Tel Aviv to the holy city.
The dramatic shift in Washington's policy vis-à-vis the city triggered demonstrations in the occupied Palestinian territories, Iran, Turkey, Egypt, Jordan, Tunisia, Algeria, Iraq, Morocco and other Muslim countries.