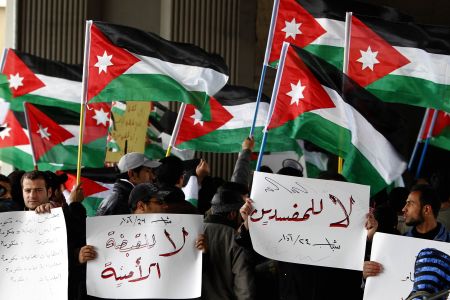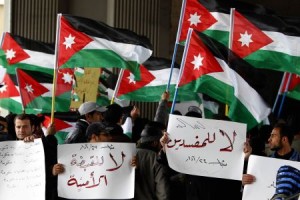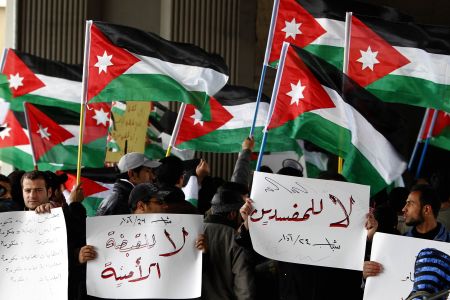 Hundreds of Jordanians have taken to the streets of the capital, Amman, demanding political reforms and the ouster of the prime minister.
Some 500 protesters demonstrated in central Amman on Thursday to call on King Abdullah II to speed up the process of promised political reforms.
They urged the Jordanian monarch to replace newly-appointed Prime Minister Marouf Bakhit and dissolve the parliament, AP reported.
"Intelligence Department, we want your hands off politics!" the protesters chanted. They also waved banners that called for a "new Jordan clean of corruption and corrupt officials."
The Jordanian Youth Movement spokesman Ziad al-Khawaldeh said street protests will continue until the incumbent prime minister steps down.
Al-Khawaldeh said the protesters want Bakhit to be "instantly replaced with a liberal government that would quickly implement reforms."
Jordanian protesters, inspired by revolutions that toppled authoritarian rulers in neighboring Tunisia and Egypt, are demanding political reforms in the Arab nation.
Jordan's king, who has already offered a series of concessions to end the protests, has reportedly called for an early election by the end of 2011.