Middle East
Jordanians stage anti-government demonstration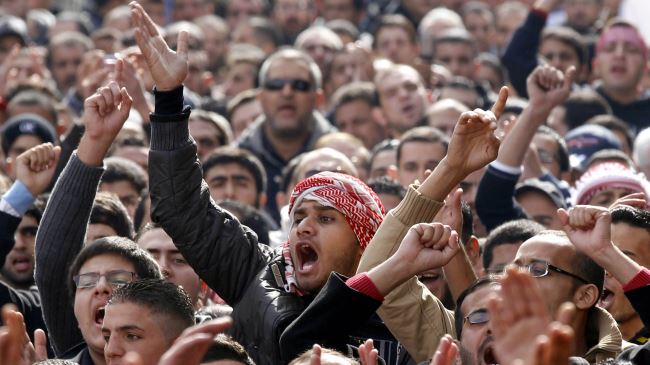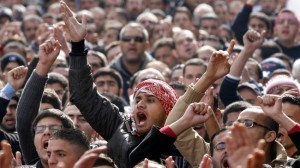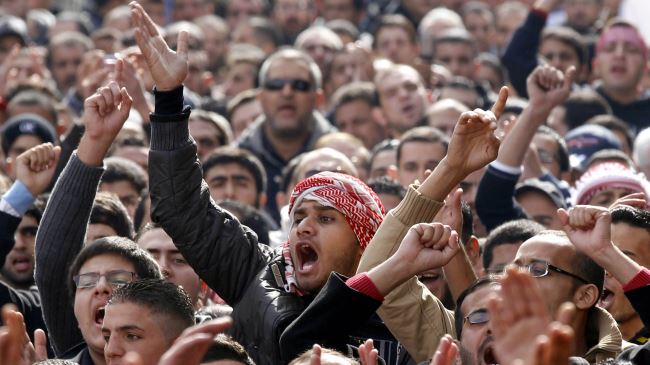 Jordanians have staged an anti-government demonstration in the southern town of Tafilah, calling for political freedom and the ouster of King Abdullah II.
The protesters on Friday also expressed dissatisfaction about high fuel prices and unemployment.
Witnesses say the security forces arrested several rights activists in the town.
Jordanians have been holding demonstrations since January 2011, demanding political reforms, including the election of the prime minister by popular vote and an what they call end to corruption.
Protesters also accuse the government of failing to take action to improve the country's struggling economy.
Since the demonstrations began, Jordanian King Abdullah II has sacked several prime ministers to appease the protesters.
Meanwhile, the security forces are trying to contain a group of Takfiris who staged a demonstration in support of the militants of the so-called Islamic State of Iraq and the Levant (ISIL) in the southern city of Ma'an.
The ISIL had previously posted a video online, in which they threatened to move on to Jordan following their wars in Syria and Iraq.
The Jordanian military has deployed its forces along the country's lengthy and porous borders with neighboring Syria and Iraq in light of the worsening security situation on the frontiers.