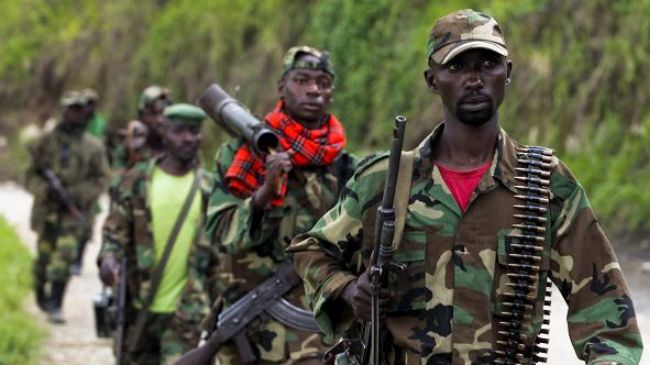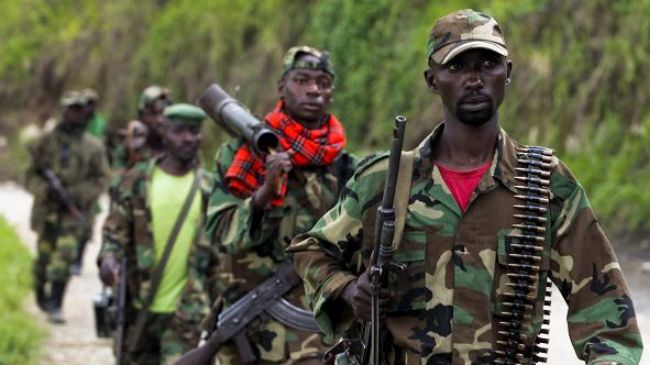 The body of a Congolese journalist has been found near the city of Bunia in the eastern Democratic Republic of Congo, the city mayor says.
"We found his body yesterday in an advanced state of decay. It showed signs of strangulation according to the doctor who examined him on the scene. We couldn't move him further as it was very decomposed and had to bury him near the river," Mayor Ferdinand Fimbo said on Saturday.
The police launched an investigation into the killing, Fimbo added.
Nearly two weeks ago, Guylain Chanjabo, who was a journalist working with Radio Canal Révélation in Bunia, had disappeared. His body was found on the bank of the Ngezi River.
Since the beginning of 2013, Journalistes En Danger (JED), a Congolese group campaigning for journalists' rights, has recorded more than 50 cases of violation of press freedom in Congo.
"Cases of abuse and intimidation of journalists have increased. It's intolerable," said Tuver Wundi, a JED member in Goma. "The death of this journalist in Bunia is very serious."
Several armed groups, including the March 23 movement (M23) rebels, are active in the eastern Democratic Republic of Congo and fighting for control of the country's vast mineral resources.
The M23 rebels defected from the Congolese army in April 2012 in protest over alleged mistreatment in the Armed Forces of the Democratic Republic of Congo (FARDC). They had previously been integrated into the Congolese army under a peace deal signed in 2009.
Since early May 2012, nearly 3 million people have fled their homes in the eastern Congo. About 2.5 million have resettled in Congo, but more than 460,000 have crossed into neighboring Rwanda and Uganda.
Congo has faced numerous problems over the past few decades, such as grinding poverty, crumbling infrastructure, and a war in the east of the country that has dragged on since 1998 and left over 5.5 million people dead.