Iran
Middle East
North America
Judiciary Chief Asks Int'l Community to Act against US Ban on Medical Supplies to Iran
Iran's Judiciary Chief Ebrahim Rayeesi called on the international community to take action against the US sanctions which prevent imports of the Iranian patients' much needed medication.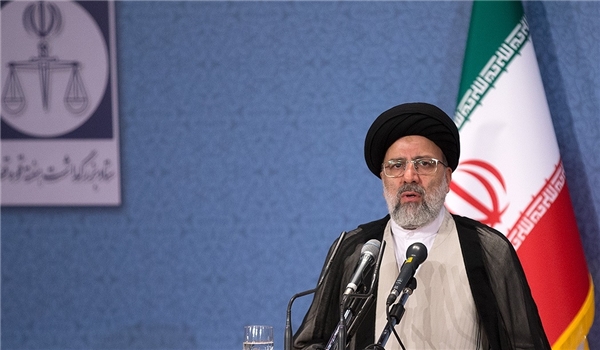 The US which has failed in all its plots and seditions against Iran, "has adopted other measures, including prevention of imports of drugs to Iran", Rayeesi said, addressing the judiciary officials in Tehran on Monday.
He described the US sanctions as clear instance of "economic terrorism and crime against humanity", saying, "The international community should be vigilant and know that the US violates the nations' rights wherever it can and therefore, real action is needed against the US impudence."
In relevant remarks in November, Iranian Vice-President and Head of the Management and Planning Organization (MPO) Mohammad Baqer Nobakht lashed out at Washington's economic terrorism against his country, reminding that Tehran is facing hardships to import needed food and medication at the same time that it is banned from selling oil.
Nobakht said that the US had created obstacles for import of food and medicines, adding that they had attempted to prevent export of a single barrel of oil as well.
Also, early in December, Head of Iran's Food and Drug Administration (IFDA) and Deputy Health Minister Mohammadreza Shanehsaz said that Washington's sanctions and the recent warning issued by the US Treasury Department was meant to be a coup against the Iranian patients, particularly those with special needs.
"They have declared in the letter that they will provide a special line to supply drugs and medical equipment but they use policing methods to threaten the pharmaceutical companies that in case of providing Iran with medicine and medical equipment, they will not be allowed to export to the EU and the US," Shanehsaz told FNA.
He added that the US measures have created problems for Iran in supplying drugs to the special patients.