Iran
North America
Judiciary Chief: UN Chief Not in Position to Comment on Human Rights in Iran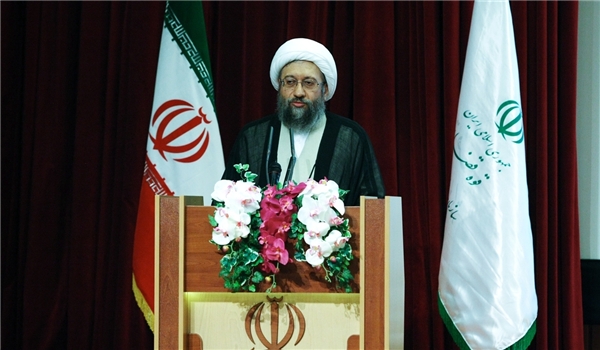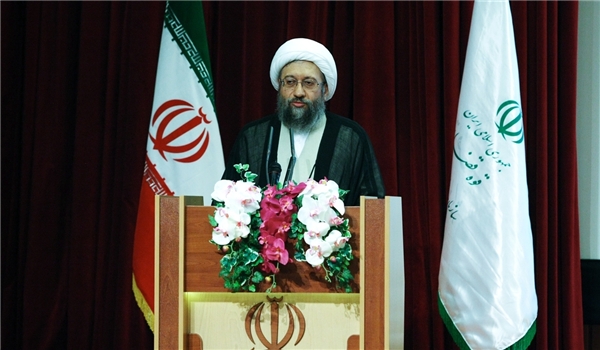 Iran's Judiciary Chief Sadeq Amoli Larijani lashed out at UN Secretary General Ban Ki-moon for his remarks about the human rights situation in Iran.
Addressing a ceremony to commemorate the 23rd anniversary of the establishment of Iran's General Inspectorate Office in Tehran on Sunday, Amoli Larijani referred to a recent report by Ban Ki-moon on the human rights situation in Iran, and said the remarks made by the UN secretary-general meant that he and the UN want the Islamic Republic to stop exercising the Islamic law of Qisas (the Shariah law of retribution), while they know that retribution is a part of the Iranian and all Muslim people's natural rights.
He underlined that Ban Ki-moon is not in a position to decide for the great Islamic Republic.
Amoli Larijani pointed to a part of Ban Ki-moon's report which claimed that a 15-year-old boy who had been sentenced to death in Isfahan and executed when he was 17, and said, "Our studies showed that such a ruling has neither been issued nor performed."
He said while Iranian women have ascended even to ministerial posts in Iran, the UN chief has alleged in his report that women have a low status in the Iranian society. Such words are uttered as the US has never had a female president and the UN has never had a female secretary-general either, he added.
In relevant remarks last month, Iran's Judiciary Spokesman Gholam Hossein Mohseni Ejei blasted Ban Ki-moon for his recent statements against the human rights situation in Iran.
"That the western countries claim to be advocates of human rights, while they pursue a double-standard approach (in this regard) is rediculous," Mohseni Ejei told reporters.
Ban Ki-moon's annual report on human rights in Iran expressed concern at executions in the country and what it called the limitations imposed on the press.
In response Iranian officials blasted Ban Ki-moon's report to the UN General Assembly as "unjust" and "biased".
Also, Secretary of Iran's Human Rights Council Mohammad Javad Larijani strongly criticized the UN chief for presenting an insulting report on the human rights conditions in Iran.
"One of the West's tactics for inducing the wrong ideas against those countries that are not conforming to its interests is repeating the same lie in different shapes and by different means," Larijani said, addressing a forum of Iran's Human Rights Council in Tehran in September.
Larijani noted that Ban's report is a repetition of the same allegations made by his special rapporteur, counter-revolutionary websites, hypocrites and certain Zionist-Western rulers, and said, "Parts of the report have accused Iran of censorship, violation of rights of journalists and writers, filtering Internet and …"
"They (the western countries) repeat the same lie that Iran violates human rights in different languages and through different mechanisms throughout years, and they want to induce this wrong idea," Larijani said.