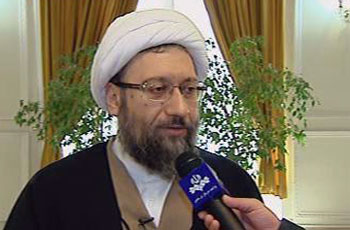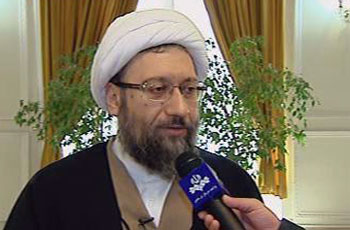 IRI's Judiciary has pledged to bring to justice those behind the recent seditions, saying it will tolerate no act aimed at harming the Islamic establishment.
"We call on all people to allow the Judiciary to investigate cases within the framework of the law and in accordance with the interests of the state," Judiciary Chief Ayatollah Sadeq Amoli Larijani said on Thursday.
He pledged that the Judiciary will take appropriate steps to halt efforts by "the leaders of sedition to publicize their statements", calling on the Iranian nation to exercise "patience and vigilance."
Ayatollah Larijani described the protests as "treachery" and said that while taking "Islamic compassion" into consideration, the Judiciary "will not tolerate acts that would intend to harm the Islamic establishment."
He said that it was known to everyone that the US, Britain and the Zionist regime sponsored such seditious efforts and added that intelligence services and propaganda machines of Western countries provoked such agitations against the magnificent Bahman 22 (February 11) rallies, which involved the participation of millions of Iranians.