Lebanon
Hassan Nasrallah
Middle East
Palestine
July War Diary: Occupation Steps up Aggression on 2nd Day, Resistance Expands Rocket Range
The Lebanese witnessed on Wednesday-Thursday (July 12-13, 2006) a long night of Israeli bombardment, with the occupation imposing an air and sea blockade on the country.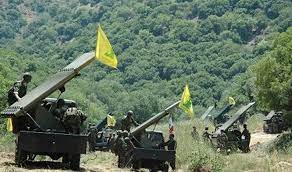 Israeli occupation stepped up on Thursday its aggression on Lebanon, attacking infrastructure and vital installations across the country.
Zionist warplanes attacked the Beirut-Damascus Highway, closing Lebanon's main artery and further isolating the country from the outside world.
Beirut International Airport was targeted by Israeli fighter jets, which also hit Rayak Air Base in the Bekaa Valley near the Syrian border.
Israeli strikes targeted a military checkpoint belonging to the Lebanese Army in Sidon, as well as Al-Awwali bridge which links between Lebanon's south and the capital Beirut.
Israeli occupation threatens to strike Beirut and its southern suburb (Dahiyeh), calling on Dahiyeh residents to evacuate the area.
Hezbollah Resistance movement responds to Israeli aggression and threats by warning of striking Haifa and the surrounding region.
Regarding Hezbollah's retaliation, the Lebanese Resistance expanded the range of rockets fired at the occupied territories.
Hezbollah fighters fired Katyusha rockets at Israeli settlements and posts in Mount Hermon. Safad city was hit with rockets for the first time in 33 years.
A new missile was unveiled by Hezbollah: Raad-1, which repeatedly hit Israeli airbase in Mount Meron.
Lebanese Speaker Nabih Berri received several foreign ambassadors who were delivering threatening messages to the Resistance.
Political Advisor to Hezbollah's Secretary General Hussein Al-Khalil held a meeting with then PM Saad Hariri, stressing that the Resistance won't surrender and won't keep mum in face of the Israeli threats.