Africa
Kaduna governor behind persecution of Islamic Movement in Nigeria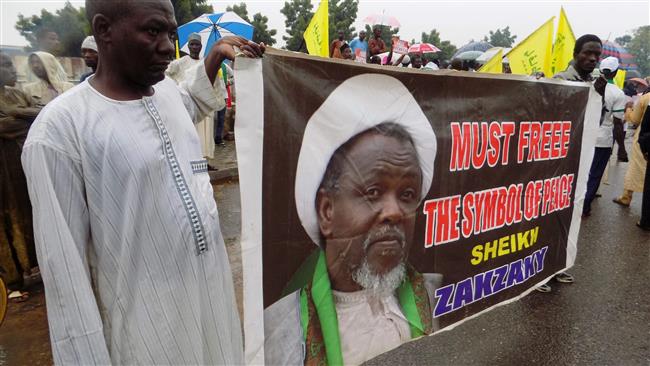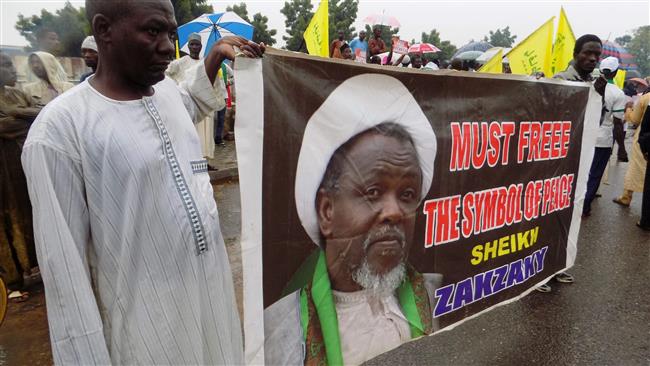 The government of Kaduna state in Nigeria is insisting on the prosecution of the leader of the Islamic Movement in Nigeria (IMN), Sheikh Ibrahim Zakzaky. Meanwhile, the Abuja division of the Federal High Court of Nigeria has recently ruled that Sheikh Zakzaky and his wife, Zeenat, should be released. The prominent Shia cleric and his wife were taken into custody on December 14, 2015, after deadly clampdown of the supporters of the IMN movement by Nigerian troops.
Massoud Shadjareh, chairman of the Islamic Human Rights Commission, told Press TV's Top 5 that Mallam Nasir Ahmad el-Rufai, governor of Kaduna state, who was behind the crackdown on IMN followers, is not complying with the order of the Federal High Court to release Sheikh Zakzaky.
"The governor from Kaduna had been extremely discriminatory, he actually has been one of the main elements behind this massacre and legitimization of it," Shadjareh said.
The activist also criticized Kaduna's governor for his role in the repression of the legitimate IMN movement, which only calls for reform and end of corruption in Nigeria, adding that the governor "started to push for prosecution of Sheikh Zakzaky when he knows very clearly that the court has found him totally innocent of any guilt."
He noted that the state governor contradicts himself when he says the government "has not banned the Islamic Movement in Nigeria, but they are unlawful."
Shadjareh also stated that the federal government of Nigeria and the International Criminal Court should go after the "rogue state governor."
Referring to the reasons behind harsh crackdown on the followers of the IMN, Shadjareh noted, the whistleblower website, WikiLeaks, identified that "Saudi Arabia has been putting pressure on the Nigerian government to deal with the Islamic Movement in Nigeria and there are also elements of the Israeli [regime], who are very unhappy with the position that the Islamic Movement of Nigeria has taken."
Last month, nearly 100 IMN supporters were killed when Nigerian forces fired live rounds and tear gas at mourners during a peaceful march ahead of the Arba'een mourning rituals, which mark 40 days after the martyrdom anniversary of Imam Hussein (Peace Be Upon Him)