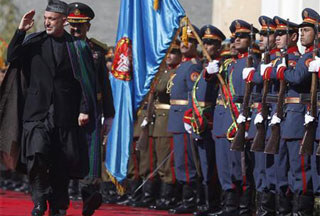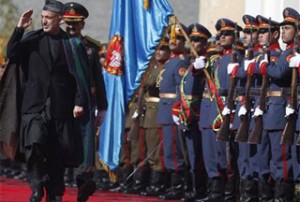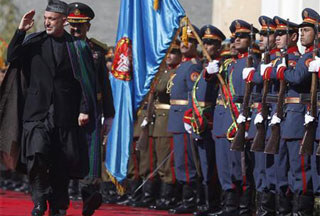 President Hamid Karzai has hinted that his forces will be ready to take charge of Afghanistan's security within five years.
"We are determined that by the next five years, Afghan forces are capable of taking the lead in ensuring security and stability across the country," Reuters quoted Karzai as saying.
Speaking at his inauguration ceremony on Thursday, Karzai also vowed to prosecute corrupt government officials.
Karzai took his oath of office three months after an election, marred by allegations of widespread fraud, failed to produce a winner with a majority of the ballot.
A run-off election was never held, since Abdullah Abdullah, Karzai's main rival, decided to withdraw his bid for the presidency.
Karzai's remarks come as the US President Barack Obama claimed in an interview on Wednesday that he will bring the Afghan war to an end before he leaves office.
Obama also emphasized that "a multi-year occupation won't serve the interests of the United States."
On the morning of the ceremony, two US troops were killed in a roadside blast in the troubled southern Afghanistan, where there has been a surge in violence over the past few months.
Although more than 110,000 foreign troops are currently fighting Taliban militants in Afghanistan, there has been little sign of stability in the war-torn country.