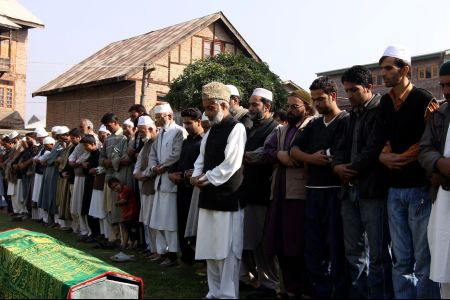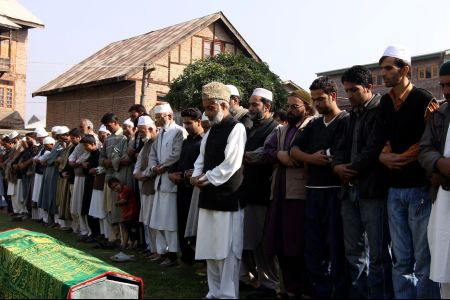 New Delhi paramilitary troops have imposed a strict curfew in Indian-administered Kashmir to halt fresh protests in the disputed Himalayan valley.
The measure, however, failed to stop hundreds of pro-independence demonstrators from attending the funeral of a protester, who died of injuries sustained during clashes with security forces over a week ago.
The deceased protester's family has accused Indian troops of seriously injuring him by assaulting him with sticks and kicks in Pampore town located south of Srinagar last week.
Indian police say they have launched a probe into the civilian deaths.
Thousands of stone-throwing protesters clashed with Indian security forces in Kashmir's summer capital of Srinagar as well as other major towns across the predominantly Muslim region.
Curfew was imposed in parts of Srinagar, Baramulla, Pulwama and Kupwara districts of Kashmir Valle on Friday.
"Curfew has been imposed in five police station areas of summer capital Srinagar as a precautionary measure," the Press Trust of India quoted a police spokesman as saying.
Kashmir valley has either been under curfew or shut down over the past four months. Residents have been complaining about shortages of food, medicines and other supplies across the valley, a Press TV correspondent reported.
The violence has now claimed the lives of at least 106 people. The deaths have triggered widespread protests.
Roughly, half-a-million Indian forces are stationed across Kashmir.
Several regional and international rights groups, including Amnesty International, have called on India to take immediate steps to protect and respect human rights in Kashmir.