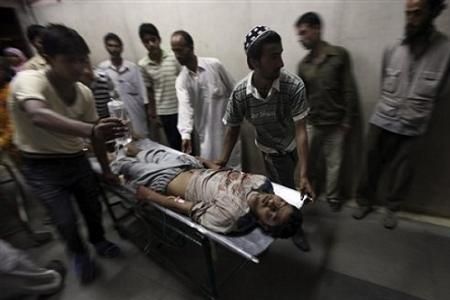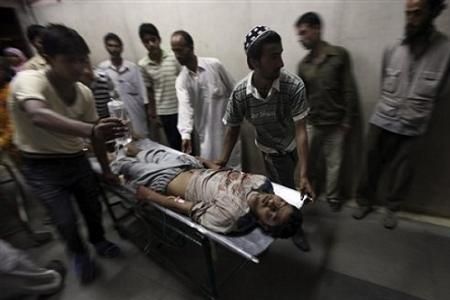 Another teenager has succumbed to injuries he sustained in clashes between paramilitary soldiers and angry protesters in Indian Kashmir.
Clashes erupted Thursday evening as hundreds of people took to the streets in the town of Sopore — 50 km (31 miles) northwest of Srinagar — and held an anti-India demonstration. They were chanting pro-independence slogans and throwing stones, the Times of India reported.
The security forces opened fire in return, injuring dozens of protestors. The injured were taken to a nearby hospital where one of them, identified as Mudassir Ahmad, succumbed to injuries Friday morning.
Over the past weeks, Kashmir has witnessed protests against Indian rule triggered by killings blamed on government forces. New Delhi's refusal to apologize over the slayings and the reluctance of Indian Prime Minister Manmohan Singh to order an end to the shootings have added to the anger of protestors.
Anti-India sentiment runs high in the region. Residents reject Indian dominion over the region — claimed by both India and Pakistan — and want a separate homeland or to unite with Pakistan.
More than 68,000 people have lost their lives in Kashmir since 1989.