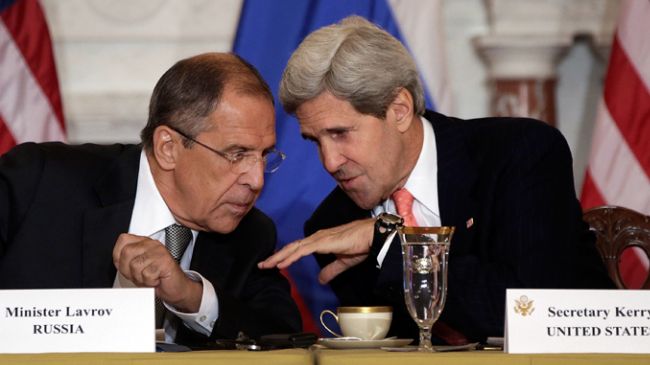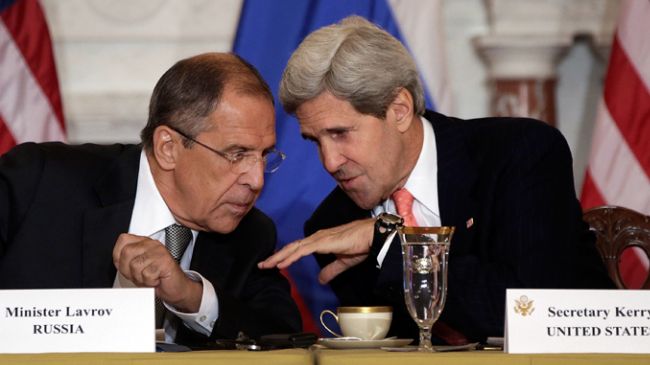 US Secretary of State John Kerry and his Russian counterpart Sergei Lavrov are to meet in Paris to discuss Iran's role in putting an end to the Syrian crisis.
"I have said many times, publicly and privately, I would welcome any initiative Iran wishes to take, if they do, to try to provide a resolution to the crisis of Syria," said Kerry.
"The first thing they can do is accept the Geneva communiqué," he added, referring to the first round of peace negotiations held in June 2012 which demanded the establishment of a transitional government recognizing the Syrian opposition groups fighting the government forces inside Syrian.
That Geneva I accord calls for the Syrian government and opposition to form a transitional government, with Washington saying "with no role for the Syrian president Bashar Al-Assad."
Tehran has already stated that it will not accept any preconditions for its participation in the upcoming Syrian talks scheduled to be held in Switzerland on January 22.
"If we receive an invitation without any preconditions, we will participate in the 'Geneva 2' peace conference, but we won't act in order to receive an invitation," Iranian Foreign Minister Mohammad Javad Zarif said on Sunday at a press conference in the Lebanese capital of Beirut.
"We believe that a political solution is the only way to end the crisis in Syria. The sole path to end extremism, terrorism, and sectarianism is to accept the Syrian people's demand through ballot boxes," Zarif added.
Tehran has announced that Zarif will visit Syria in the next few days.
Syria, Russia and the UN have backed Iran's joining the Syrian peace talks.