North America
Funny Jokes from Kerry: Ignore Obama referring to Russia as global threat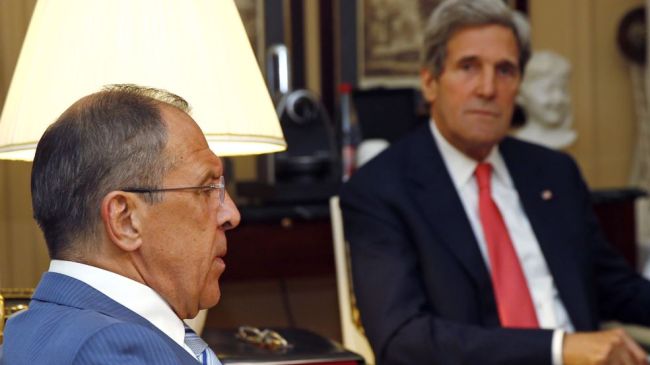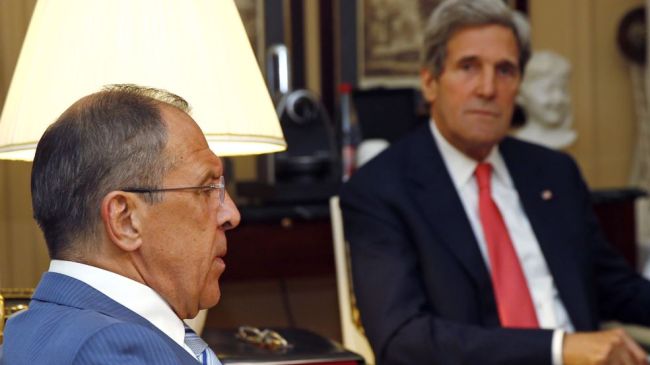 US Secretary of State John Kerry has called on his Russian counterpart to "pay no mind" to recent comments by President Barack Obama referring to Russia as a global threat.
Addressing the UN General Assembly in September, Obama enumerated three most significant threats facing the world, with Ebola topping the list, followed by Russian "aggression" in Europe and the ISIL terrorist organization in the Middle East.
Obama once again blasted Russia as "a threat to the world" at the recent G20 Summit in Australia. He said that the United States was leading the world in opposing "Russia's aggression" against Ukraine.
Russian Foreign Minister Sergey Lavrov said he had confronted Kerry about the US president's list of global threats.
"I was having a conversation with John Kerry and asked him what it all meant. He answered, 'Pay it no mind'," Lavrov said while speaking at the State Duma – the lower house of the Russian parliament.
The top Russian diplomat criticized the United States for having a "consumer attitude to its partners."
Lavrov said he also pressed the issue of economic sanctions with Kerry, telling him, "there's not a single government where they [US envoys] did not come, demanding with various degrees of aggression support for the sanctions against the Russian Federation."
Secretary Kerry has called on Moscow to fully implement a ceasefire agreement reached in August between Russia, Ukraine and the pro-Russian forces.
Washington has repeatedly accused Moscow of destabilizing Ukraine by supplying arms to the pro-Russian forces fighting for control of the eastern provinces.
Russia maintains that it is Ukraine that is amassing military forces along the borders, ignoring the agreement to pull them back.