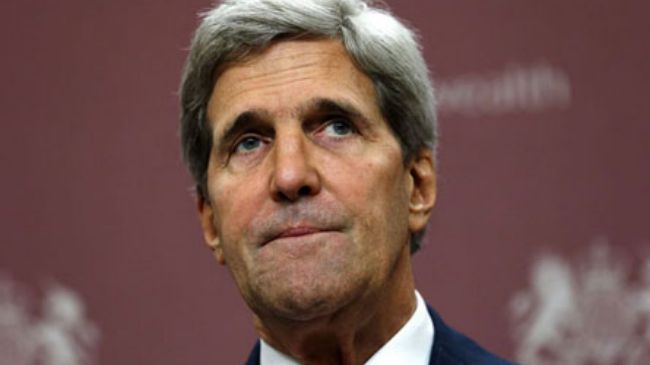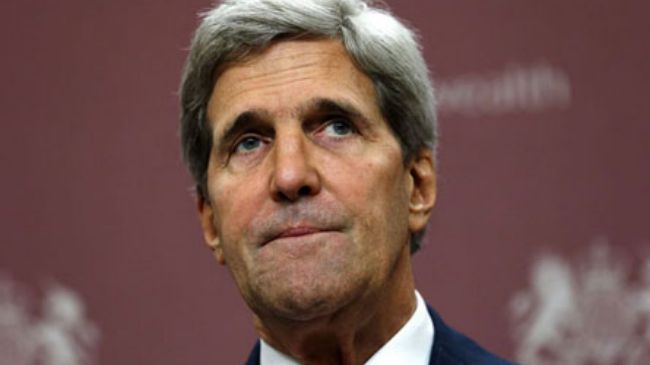 US Secretary of State John Kerry launches his upcoming nine-day trip to Europe and Middle East by traveling to Saudi Arabia, amid a deepening diplomatic rift with the Kingdom.
Kerry "will reaffirm the strategic nature of the US-Saudi relationship, given the importance of the work between our two countries on shared challenges," State Department spokeswoman Jen Psaki said in a statement Thursday.
The top US diplomat will also visit Poland, Israel, occupied Palestinian territories, Jordan, the United Arab Emirates, Algeria and Morocco during the trip from November 3 to 11, she said.
The trip comes as ties have strained with Saudi Arabia, a key US ally, over Washington's failure to launch military strikes against the government of Syrian President Bashar al-Assad.
On Wednesday, Saudi Arabia's Intelligence Chief Prince Bandar bin Sultan bin Abdulaziz indicated that the kingdom plans to scale back its cooperation with Washington on Syria, threatening to take the alliance to its lowest points in years.
The spymaster said that the United States had failed to take concrete steps to undermine Syrian President Bashar al-Assad and reinforce the armed groups fighting to remove him from power.
Riyadh earlier this month turned down a coveted non-permanent seat on the UN, in what Bandar said was "a message for the US."
After visiting Saudi King Abdullah bin Abdulaziz, Kerry will travel to Poland, where the controversy over alleged National Security Agency (NSA) spying is sure to be raised. He will return to the Mideast for talks with Israeli, Palestinian Authority, Jordanian and Emirati officials.
He wraps up the trip in North Africa with stops in Algiers and Rabat.