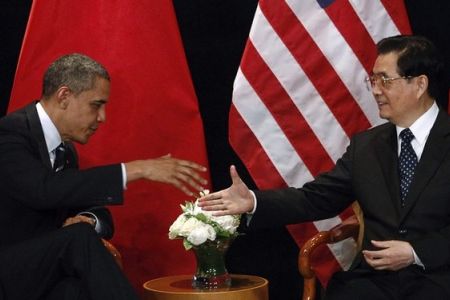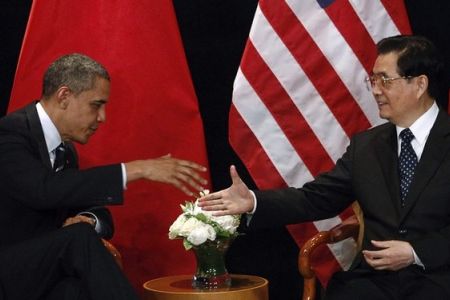 China has warned that tensions on the Korean Peninsula could run out of control if not properly handled, stressing that all sides need to exercise restraint.
"Especially with the present situation, if not dealt with properly, tensions could well rise on the Korean peninsula or spin out of control, which would not be in anyone's interest," state-run Xinhua quoted Chinese President Hu Jintao as saying during a Sunday telephone conversation with US President Barack Obama.
"The most pressing task at present is to calmly deal with the situation," Hu added.
For his part, Obama urged China's president to send North Korea a message that "its provocations are unacceptable," the White House reported.
The conversation between Obama and Hu took place as South Korea started live-firing naval exercises in 29 locations, including frontline islands near the disputed Yellow Sea border with the North.
Pyongyang has already condemned the drills as provocative and warned that they could trigger war.
The drills come almost two weeks after an artillery fire exchange between the two neighbors near a disputed maritime demarcation line killed four South Koreans.
Seoul and Washington launched massive joint war games on the heels of the shelling.