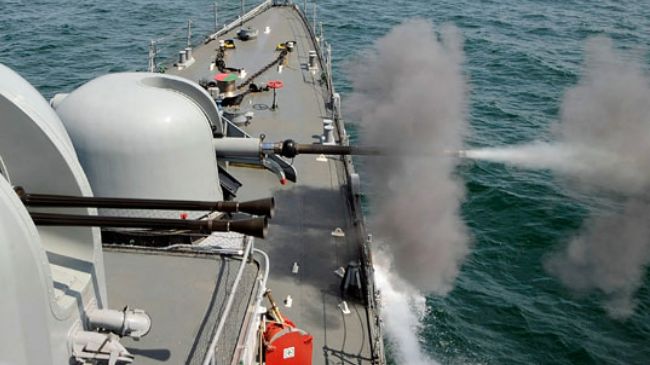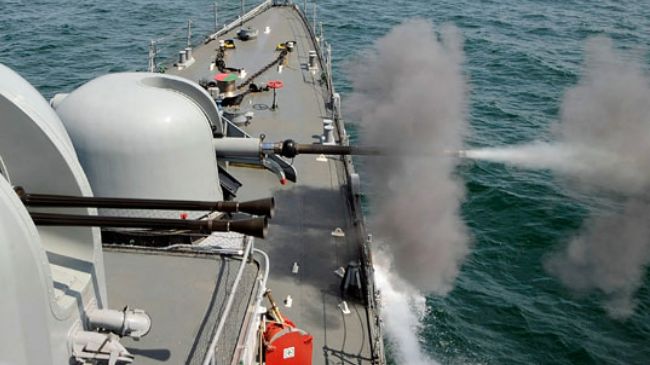 Military sources in South Korea say the country has exchanged fire with North Korea across a disputed maritime border.
The South Korean sources made the announcement on Monday, adding that their country had responded to shells that were fired from its northern neighbor and landed in "South Korean waters."
"Some of the shells fired by North Korea dropped in our area and our side responded with fire," a spokesman for the South Korean Joint Chiefs of Staff (JCS) said, adding that both sides had fired into the sea.
The South Korean residents of Baengnyeong Island have been moved to shelters.
"We are urging all residents to evacuate to shelters right now, and some have already done so," an official of the island said.
The exchange of fire comes shortly after North Korea announced it would be carrying out a live-fire drill near the Yellow Sea border with South.
Following the announcement by Pyongyang, Seoul warned that it would respond if any shells landed on its side of the border.
North Korea had earlier said that it was considering carrying out a new form of nuclear testing aimed at strengthening its "nuclear deterrence."
The Yellow Sea area has been the scene of deadly clashes in the past. At least four people were killed in November 2010 after North Korea shelled Yeonpyeong Island.
South Korea and the United States are currently conducting annual joint military drills.
Tensions have recently been on the rise between the two Koreas as Pyongyang accuses its southern neighbor and Washington of 'rehearsing for an invasion.'