Iraq
Kurdish and Iraqi Forces Attack ISIS in Kirkuk and Diyala Provinces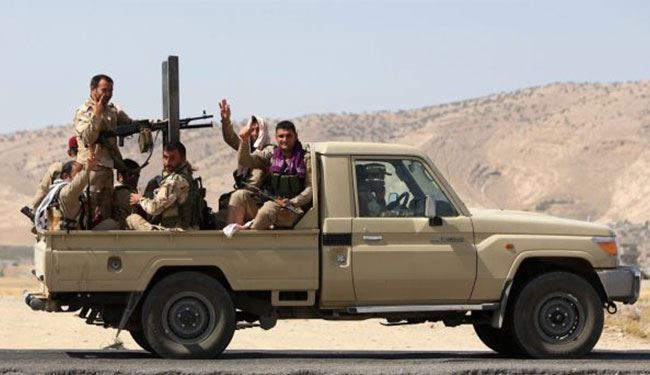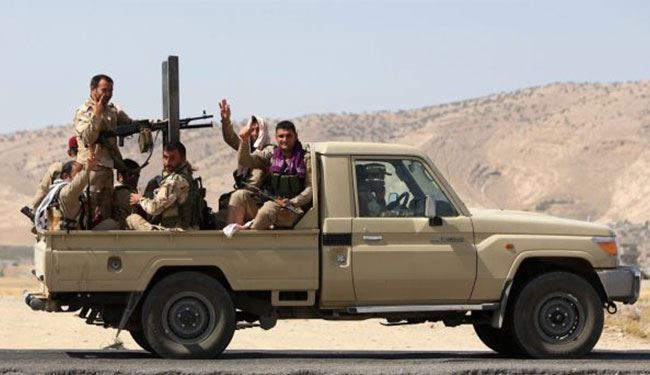 Kurdish forces attacked ISIS terrorists in a cluster of villages in Iraq's northern province of Kirkuk on Wednesday, bent on securing territory they have gained in the course of rolling back the terrorists since last summer, Reuters reports.
The assault began overnight south of Daquq, a town about 175 km north of the Iraqi capital Baghdad.
The front line between the regional Kurdish peshmerga forces and ISIS in northern Iraq has hardly budged for months.
The Kurds already control most of the territory they claim as their own, and have little incentive to push further into predominantly Sunni Muslim Arab towns and villages.
By mid-morning, ISIS militants had been routed from the village of Albu Najm, according to a source within the peshmerga forces. Fighting continued in another village nearby, he said.
A Kurdish officer with the rank of captain was killed by an improvised explosive device, a source in the Kirkuk morgue said.
meanwhile in Anbar province, Iraqi army kill 57 ISIS terrorists and managed to retake the ISIL-captured Jubbah region in Iraq's western Anbar province.
Also Kurdish news outlet Rudaw report that Airstrikes launched by the US-led coalition to defeat the so-called "Islamic State", or ISIS, hammered terrorist positions in Diyala province, killing nearly two dozen militants and destroying several encampments, a source with the Iraqi joint forces told Rudaw.
"On Tuesday, coalition air raids on ISIS positions and military bases in Hamrin village near the city of Baquba, in Diyala province, killing 23 ISIS radicals and destroying some of the group's military bases," Ali Khalil, an officer with the Iraqi Federal Police, told the press on Wednesday.
Before the coalition warplanes arrived, Khalil said, Iraqi forces were engaged fierce fighting with ISIS and managed to drive the extremists from several areas.
In early May, Iraqi forces managed to capture an ISIS base believed to be the ISIS's biggest in Diyala province, northeast of Baghdad.
The eastern province of Diyala has a majority Sunni population but is also home to Shiites, Kurds and other ethnic and religious groups.