Iraq
Kurdish forces, backed by the Iraqi army, continue fighting ISIL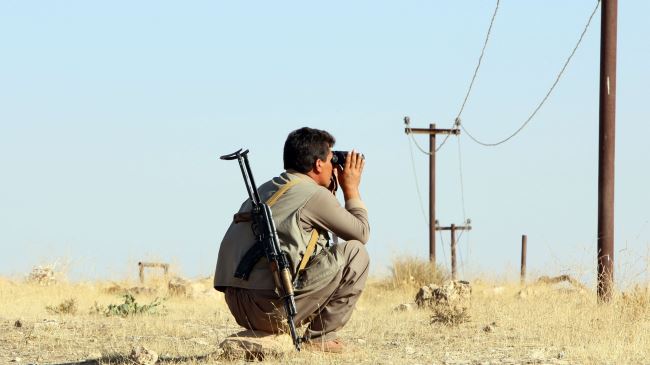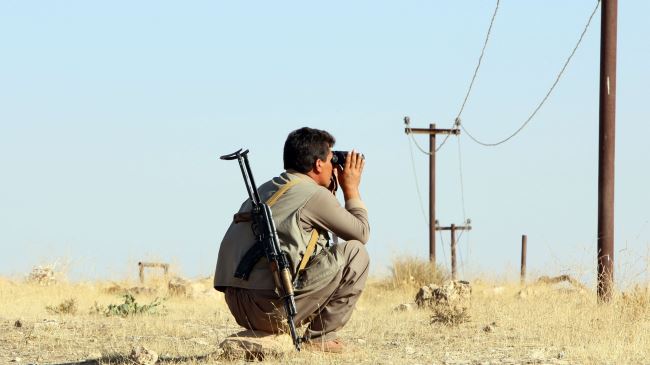 Iraq's Kurdish Peshmerga forces have continued fighting against Takfiri ISIL militants, retaking a number of areas near the militant-held city of Mosul, Press TV reports.
The Kurdish forces, backed by the Iraqi army, have captured a number of towns and villages from ISIL militants east of Mosul and set up posts on the strategic Mount Zartak, located about 30 kilometers away from the city.
The military posts have enabled Kurdish forces to monitor several ISIL-held areas especially the historic Christian towns of Bashiqa and Bartella. Kurdish forces said they will take back the control of the towns in near future.
"We destroyed ISIL position in Mount Zartak and our troops are heavily deployed there now. They withdrew leaving behind a large cache of arms, and they have also left Hummers and Humvees and even the dead bodies of their fellow members," Raber Abdul-Qader, a Peshmerga Field Commander, told Press TV.
The distance between the Kurdish front and ISIL's next position is less than three kilometers. However, their advance has recently been slowed down because of explosives and mines.
"Our advance is being stalled by ISIL's mines [and] our teams are knee-deep in dismantling hundreds of mines they have left in houses, cars and schools. They have been booby-trapping the bodies of those who were killed in action," Abdul-Qader added.
The ISIL controls large swathes of Syria's northern territory. The group sent its members into neighboring Iraq in June and seized large parts of land there in a lightening advance.
The terrorists have committed heinous crimes and threatened all communities, including Shias, Sunnis, Kurds, Christians and Izadi Kurds, during their advances in Iraq.