Syria
Kurdish Forces Thwart Terrorists' Attacks in Aleppo City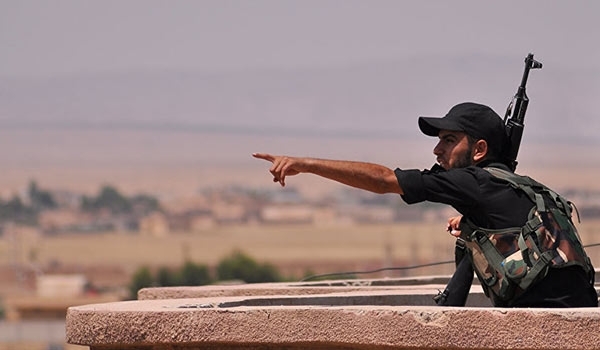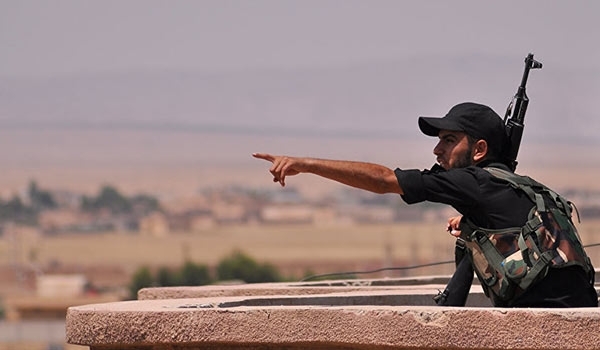 The Kurdish forces thwarted an attempt by the Takfiri terrorists to capture Sheikh al-Maqsoud district in the city of Aleppo on Saturday.
The Al-Nusra Front and Ahrar al-Sham terrorists tried to take control of Sheikh al-Maqsoud area, but they were forced to retreat by the Kurdish fighters.
The Takfiri terrorists sustained heavy casualties and losses in tough battle with the Kurdish forces.
In a relevant development last Monday, the Syrian army repulsed an ISIL attack on areas around the industrial zone Northeast of Aleppo and inflicted more casualties on the terrorists.
"The terrorists attempted to open their way into the areas East of Kafr Sakeer village located Northeast of Aleppo's al-Sheikh Najjar Industrial Zone but were pushed back by the Syrian army troops after sustaining a number of losses and injuries," a military source said.
"The Syrian Army, for its part, carried out a counter attack to win back more regions from the terrorist and managed to kill more militants and destroy a number of ISIL vehicles including Pick-up trucks equipped with heavy guns," the source said.
According to the source, during the operation to repel ISIL offensive in Western areas just outside Kefr Sakeer village, an ISIL suicide attacker was identified and targeted by the Syrian soldiers before he could detonate his explosive belt.
Last Sunday, the Syrian Army and its allies fended off a massive assault by the ISIL terrorists on the government forces' positions in two key villages in Northern Aleppo province and forced the militants to retreat back to their positions.
The ISIL attempts to prevail over the government forces' lines of defense in the villages of Kafr Sakeer and Babbenes near the al-Sheikh Najjar industrial zone were thwarted by the Syrian soldiers who claimed the lives of dozens of terrorists.
A military source said at least 50 ISIL militants lost their lives in subsequent clashes with the Syrian army in the two villages.
Most parts of Aleppo province have been purged of terrorists who are now engaged in increasing internal clashes in the limited stretches of lands that are still under their control.
Earlier in Aleppo province, the Ahrar al-Sham and Jund al-Aqsa terrorist groups operating in the Northern province of Aleppo engaged in fierce clashes with each other after the death of a senior ISIL ringleader.