Iraq
Middle East
Kurdish forces violently block refugee-seekers from entering Kirkuk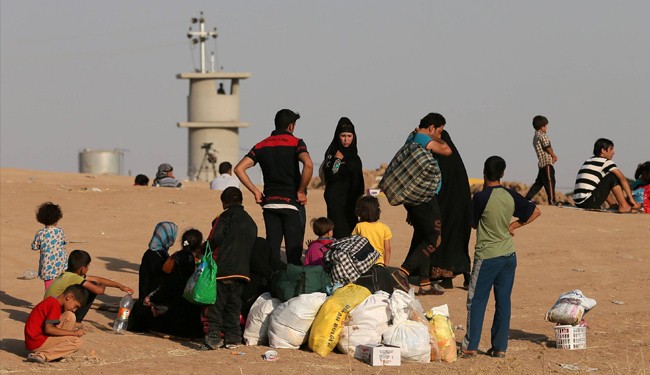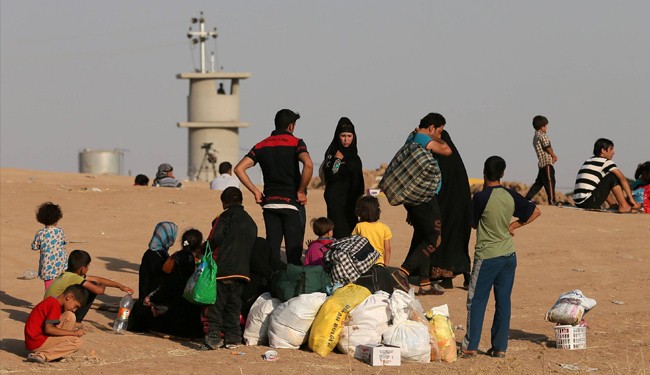 Kurdish forces have reportedly stopped desperate Iraqi refugees, fleeing extremist militants, to enter the oil-rich city of Kirkuk after they took control over the city.
According to the Arabic-language al-Sumeriya news, witnesses said Peshmerga forces 'violently' blocked entry of thousands of refugee seeking families to Kirkuk.
The witnesses said Kurdish forces started firing in the air to scare people off while teasing them and forcing them to leave.
Thousands of families fled a brutal massacre launched by the so-called Islamic State of Iraq and the Levant (ISIL) in north of the country.
The carnage has already left thousands of civilians dead.
Kurdish forces took control over Kirkuk after Iraqi army started fighting ISIL militants.
President of Iraq's semi-autonomous Kurdistan Region, Masoud Barzani, said on Friday that he will not hand over Kirkuk to the central government in Baghdad.
Kurdistan region has widely been criticized by the central government for exporting country's oil without Baghdad's consent.
The semi-autonomous region has recently sold a second cargo of about one million barrels of crude oil delivered via its new pipeline. The regional government reportedly used the pipeline to the Turkish port city of Ceyhan for crude oil exports. The shipment was sold for USD 106 million with a steep discount.
A spokesman for the regional government says the money has been deposited in Turkey's Halkbank.
The risk in buying the region's pipeline shipments may have also weighed on the price. Most refineries are reluctant to get involved in the trade which the Iraqi central government has called smuggling.
Baghdad has opened arbitration against Turkey for allowing the sales and has threatened to pursue buyers.
Baghdad says it has the sole right to export the country's crude, but the Kurds say they are entitled to market the resources of their own region.