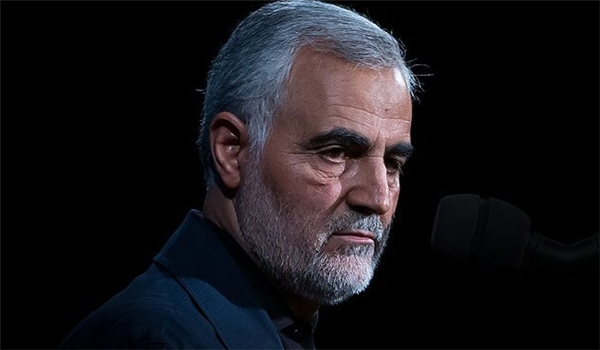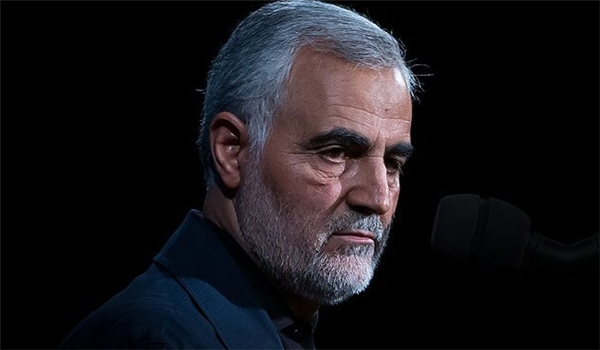 Commander of the Quds Force of Iran's Islamic Revolution Guards Corps (IRGC) Major General Qassem Soleimani had traveled to Erbil 10 days before the ISIL attack on the region in August 2014 and warned the Kurdish officials of the aggression.
Kurdish media quoted a number of military sources as saying that General Soleimani visited Erbil 10 days before the ISIL terrorist group attacked the three little towns of Guwair, Khazar and Makhmour between Mosul and Erbil and warned President of Iraq's Kurdish Regional Government Masoud Barzani of ISIL's likely offensive after traveling to the region.
According to the military sources, Soleimani warned Barzani that the situation of the fronts he had visited displayed that the ISIL would likely attack Erbil and prevent its advance would be much difficult.
General Soleimeni, meantime, told Barzani that the Pishmerga forces were not ready and familiar with the ISIL tactics to resist against them, said the sources.
According to the report, upon his return to Tehran, General Soleimani also warned representatives of the Kurdish groups in Iran about the possibility of the attack but they ignored the warnings like Barzani.
Between 1 and 15 August 2014, the ISIL expanded Northern Iraqi territories under their control. In the region North and West from Mosul, ISIL occupied Zumar, Sinjar, Wana, Mosul Dam, Tel Keppe and Kocho, in the regions south and east of Mosul the towns Bakhdida (or Queragosh or Qaraqosh), Karamlish, Bartella and Makhmour.
The offensive resulted in 100,000 Iraqi Christians driven from their homes, 200,000 Yazidi civilians driven from their homes in the city of Sinjar, 5,000 Yazidi men massacred, 5-7,000 Yazidi women enslaved, and a war of several countries against ISIL.