Syria
Kurdish Militias Voice Readiness to Negotiate with Damascus Gov't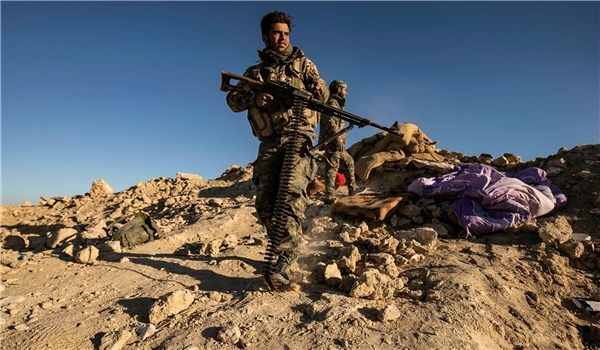 The political wing of the Syrian Democratic Forces (SDF) voiced its readiness to hold talks with the Damascus government on confronting foreign threats against Syria, media reports said.
The Syrian Democratic Council, SDF's political wing in a statement said that it is ready for negotiations with the Syrian government.
The SDF has set no preconditions for talks with the Damascus government.
The Syrian Democratic Council said that its preparedness to hold talks will put an end to all misinterpretations concerning the Syrian Kurds are looking for disintegration of Syria.
The Syrian Defense Ministry, meantime, called on the SDF to join the Syrian Army in a bid to confront all foreign threats.
Turkey launched a cross-border operation on October 9 allegedly to fight Kurdish militants and snatched a portion of Syrian land. After losing their main ally, Kurds struck a deal with Damascus that sent troops to patrol the border with Turkey.
The United States and Turkey came to an agreement on October 17 for a 120-hour ceasefire in the area to allow the withdrawal of the Kurdish fighters.
As the five-day ceasefire came to an end, Turkish President Recep Tayyip Erdogan and Russian President Vladimir Putin reached a deal to pull the Kurdish fighters back and establish joint patrols in the operation zone along the Turkish border.
The international community has largely decried the Turkish incursion, arguing it could worsen the humanitarian situation in the region and hamper efforts to resolve the Syrian crisis.