Iraq
Kurdish MP: Kurdistan Coalition Supports Maliki Cabinet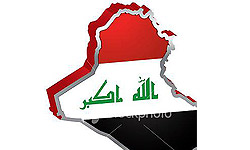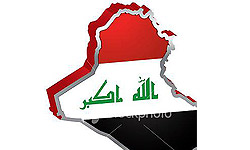 A senior member of the Kurdistan Coalition in the Iraqi parliament announced on Sunday that Kurdish MPs will never take back their vote of confidence to Prime Minister Nuri al-Maliki's cabinet and will continue supporting it.
"The Kurdistan Coalition will not give a vote of no-confidence to Mr. Nuri al-Maliki's cabinet," Mahma Khalil told FNA on Sunday.
He underlined the Kurdistan Coalition's support for the Maliki cabinet, but meantime said that the prime minister should try to settle its differences with the Kurdistan region and remain committed to the Erbil agreement.
Earlier, a senior Iraqi legislator had also downplayed effectiveness of the attempts made by certain parliamentary factions to undermine confidence in the country's incumbent government, and said most Iraqi lawmakers support the cabinet of Prime Minister Nuri al-Maliki.
"The efforts made by the al-Iraqiya list and certain other Iraqi parliamentary fractions to take a vote of no-confidence in the current government are in vain," Ali al-Shalat told FNA on Sunday.
Stressing that the current Iraqi government was elected by the people's vote, he said, "At present an absolute majority of the Iraqi parliament are opposed to withdrawing confidence from the current cabinet."
Shalat also blamed certain Arab and foreign countries for the attempts made to undermine confidence in the Iraqi government.
A senior member of Iraq's State of Law Coalition had also revealed in 2011 that certain Arab countries have hatched plots to increase insecurities in Iraq, and said they are seeking to push the government of Nuri al-Maliki into a failure.
"Certain Arab countries want to see the failure and overthrow of the current Iraqi government," Ali Allaq told FNA.
He referred to the financial and other direct supports provided by certain Arab countries to terrorist groups in his country, and said they also support a number of internal political streams to defeat the Maliki government.