Syria
Kurdish Official: 125 ISIL Terrorists Killed in Qayara Operation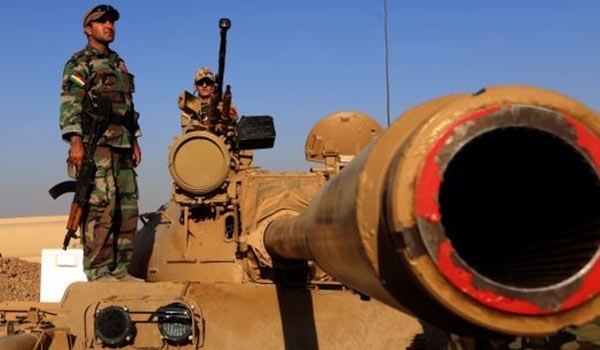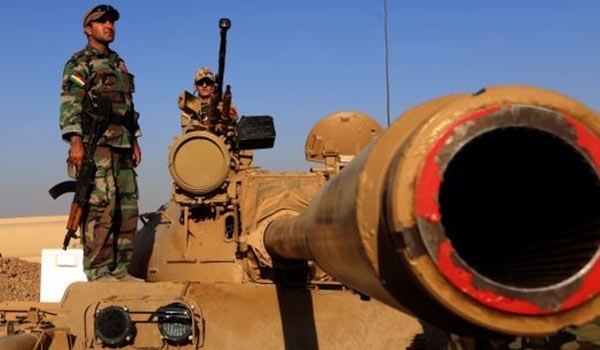 At least 125 ISIL terrorists were killed in heavy fighting between Peshmarga forces and the Takfiri group in Makhmor and Qayara areas in Mosul, a senior Peshmarga commander said.
A senior Kurdish official, speaking on condition of anonymity, said, "The (ISIL) terrorists have been subjected to a crushing defeat, and suffered more than a hundred in Qayara only".
He added, "After the defeat of the terrorists, their leaders in the city of Mosul executed 16 of their gunmen who fled from the battle".
He further said that the Peshmarga forces pushed back an ISIL attack in al-Alnoran, and killed more than 20 terrorists.
He continued that the Kurdish forces also repelled an ISIL offensive in Sahlj area of Zummar district and killed several terrorists.
The country's army and popular forces have, in a series of operations, started massive attacks against terrorists to liberate occupied areas, mainly Tikrit and Mosul.
The ISIL Takfiri terrorists currently control shrinking swathes of Syria and Iraq. They have threatened all communities, including Shiites, Sunnis, Kurds, Christians, Ezadi Kurds and others, as they continue their atrocities in Iraq.
Senior Iraqi officials have blamed Saudi Arabia, Qatar, and some Persian Gulf Arab states for the growing terrorism in their country.
The ISIL has links with Saudi intelligence and is believed to be indirectly supported by the Israeli regime.