Kuwait jails activist for offensive tweets against country's emir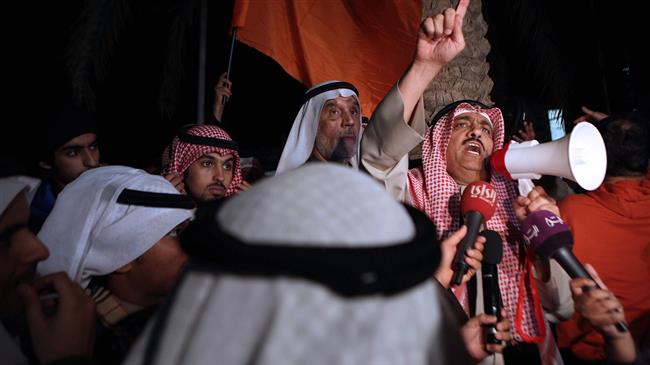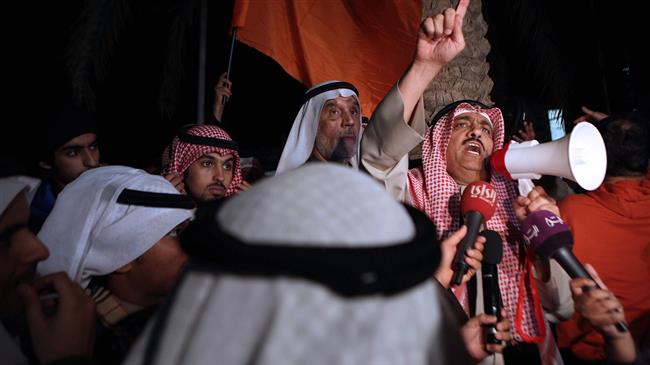 A court in Kuwait has issued a prison sentence for an online activist on charges of posting offensive tweets to the country's emir.
Kuwait's Supreme Court Monday sentenced Sager al-Hashash to 20 months in prison.
Hashash was arrested in March 2013 for posting the tweets insulting Sheikh Jaber al-Ahmad al-Jaber al-Sabah, and calling for a coup in the oil-rich state. An appeals court later acquitted him and reduced the sentence to one year. Hashash cannot appeal the latest verdict as it is deemed final.
Kuwait was the scene of sporadic anti-government protests back in 2012 when people called for reforms in the country's election laws. Hashash was among scores of people and activists arrested when the monarchy was trying to protect itself from waves of the Arab spring.
Kuwait Society for Human Rights claims that a large number of activists are on trial on similar charges in the country. Mohammad Eid al-Ajmi, another twitter user, was sentenced to five years in prison for remarks deemed offensive to the rulers of the Arab country.
Former member of the Kuwaiti parliament, Musallam al-Barrak, is also waiting for his final verdict after he was accused of making disrespectful remarks against the emir.