Middle East
Kuwait police fire tear gas to disperse protestors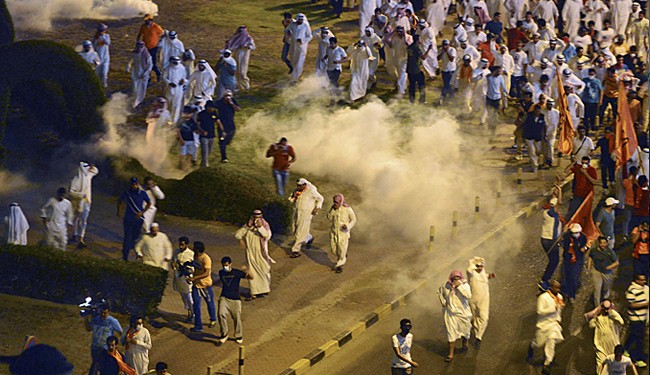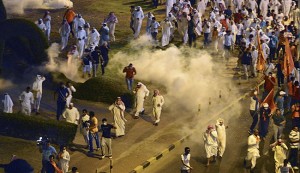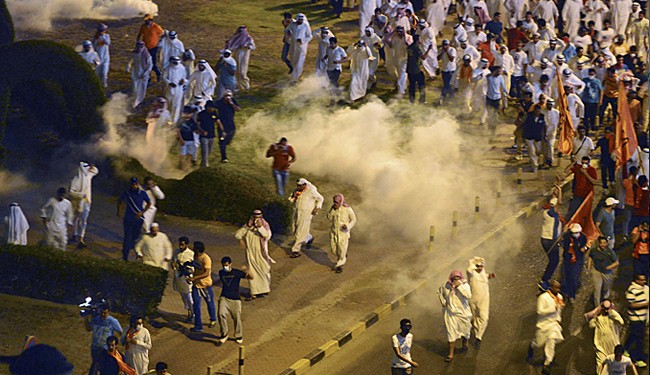 Kuwaiti security forces have fired tear gas and stun grenades to disperse hundreds of opposition protesters in the capital that demanded the release of Musallam al-Barrack, a detained opposition leader, and the purging of corrupt judges.
Defying government orders not to hold unauthorized protests, more than 2,000 people marched from Kuwait City's Grand Mosque after evening Ramadan prayers and into the old market on Sunday, where police broke up the protest rally.
A picture was circulated on social media of activist Abdulhadi Al-Hajeri in the back of an ambulance in a blood-soaked garment.
Human rights activist Hadeel Bugrais told AP that Hajeri was wounded when a tear gas canister hit him in the head.
Burgais said dozens of protesters were arrested. She accompanied several lawyers to a police station to enquire about the detainees.
Sunday marked the fourth consecutive day that police have used tear gas to break up anti-corruption protests.
Kuwait has the most politically empowered parliament among the Persian Gulf Arab states, with opposition politicians often directly challenging government officials over corruption and power abuses.
A brief statement by Kuwait's Interior Ministry released late on Sunday said the protest was dispersed by police and that no injuries were immediately recorded.
The statement made no mention of arrests, saying only that the protest was unauthorized.