Middle East
Kuwaiti Emir warns of escalation of Arab states crisis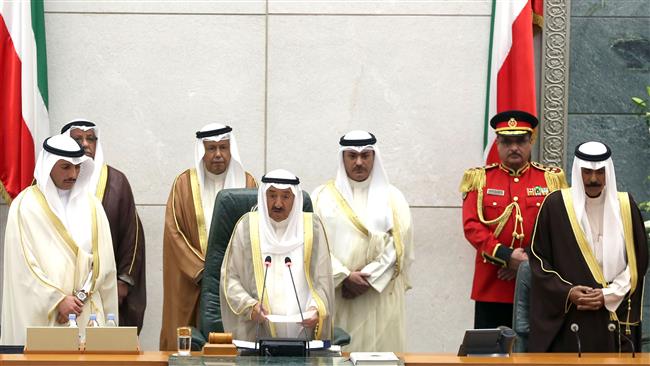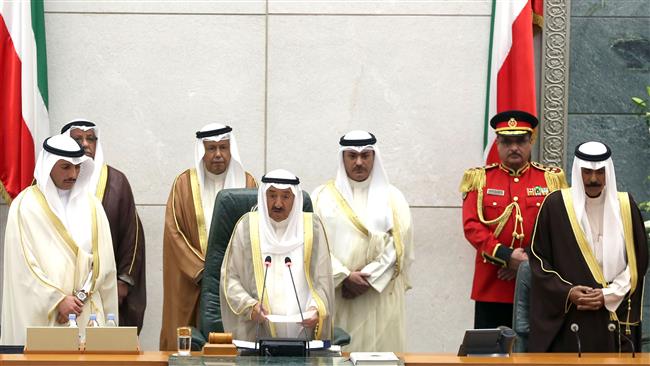 Kuwaiti Emir Sheikh Sabah al-Ahmed al-Sabah has warned that the ongoing dispute between Qatar and four other Arab states is likely to escalate.
Addressing the Kuwaiti parliament on Tuesday, the Emir noted that Kuwait's goal as the leading mediator in the crisis was to save the [Persian] Gulf Cooperation Council (GCC) union from "cracking and collapsing."
"Everyone should know that Kuwait's mediation is based on a keen awareness that this crisis risks escalation," the Kuwaiti king pointed out.
"An escalation would be an explicit invitation for regional and international intervention, which would have serious consequences for the security of the [Persian] Gulf nations and their people," he added.
"History and future generations will not forgive anyone who contributes, even one word, to fueling this dispute," al-Sabah noted.
The comments come after US Secretary of State Rex Tillerson expressed dismay over the lack of preparedness by both sides of the dispute to resolve their differences following his recent visit to Riyadh and Doha.
"We cannot force talks among people who are not ready to talk," Tillerson said.
Saudi Arabia has been leading three other Arab states in a diplomatic and economic war on Qatar since June, accusing Doha of supporting "terrorism." Qatar rejects the allegation, blames the Saudi-led countries for the crisis, and says they harbor ulterior motives for the showdown.
Since the eruption of the dispute, Qatar has said it is open to dialog even as it has condemned the pressure being exerted on it by the Saudi-led countries, which include the United Arab Emirates (UAE), Egypt, and Bahrain.
"These countries have resorted to undiplomatic [measures] that have nothing to do with modern diplomatic lessons, and this is no good," the Qatari foreign minister said in the Sunday press briefing.
The GCC is a regional grouping of six countries, namely Qatar, Bahrain, the UAE, Saudi Arabia, Kuwait, and Oman. Four of those countries are involved in the dispute with Qatar, and given Saudi Arabia's influence in the GCC, there have been indications that the body may eject Doha.