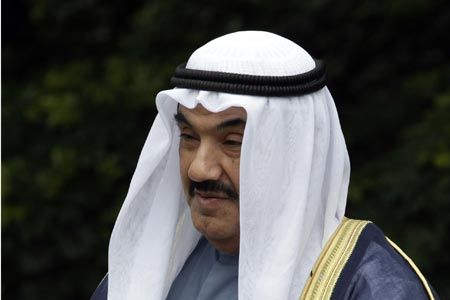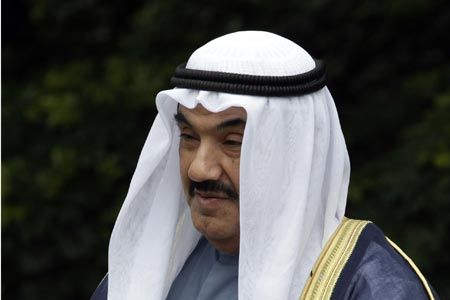 Kuwaiti Prime Minister Sheikh Nasser Mohammad al-Ahmad al-Sabah has arrived in Iraq to bring bilateral relations between the two neighbors back on track.
Iraq-Kuwait relations turned sour 20 years ago following the invasion of Kuwait by the former Iraqi dictator Saddam Hussein. It is the first high-level Kuwaiti visit to Baghdad since the 1990 attack.
The Kuwaiti premier is scheduled to meet with senior Iraqi officials, including President Jalal Talabani and Prime Minister Nouri al-Maliki, Iraqi government spokesman Ali al-Dabbagh said on Wednesday.
The talks are expected to focus on Baghdad's outstanding reparations owed to Kuwait from the 1990 invasion as well as resolving a border dispute and promoting bilateral ties.
Baghdad pays 5 percent of revenues from its oil sales into a reparations fund for Kuwait. So far, Kuwait has received about USD 13 billion in reparations. Kuwait is demanding that Baghdad would pay another USD 22 billion.
The Wednesday visit also came two days after a clash between Kuwaiti coast guards and Iraqi fishermen in the waters separating the two countries in which a Kuwaiti was killed and three Iraqis were injured.
While Kuwait's interior ministry says the boat entered Kuwaiti waters and refused orders to stop, the Iraqi side says the clash took place in Iraqi waters.
Iraq's Foreign Minister Hoshyar Zebari had earlier said that normalization of relations with Kuwait is a priority for the new Iraqi government.