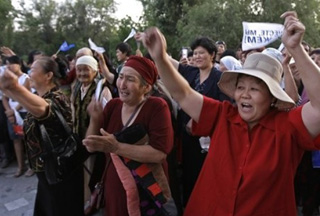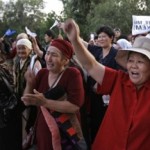 The main Kyrgyz opposition candidate, Almaz-bek Atam-bayev, has called on his supporters to join the protests over the controversial presidential election held on Thursday.
During a news conference in Bishkek, the former prime minister called for a fresh presidential election and said the results of the Thursday polls should be considered "illegitimate".
The call comes as Atam-bayev withdrew from the presidential race, after claims of vote rigging.
The voting is widely expected to hand a second term in office to incumbent President Kur-manbek Ba-kiyev, who is accused by the opposition of corruption and the use of force against political opponents.
Kyrgyzstan's central election commission has dismissed the accusations and says Thursday's vote stands.
Meanwhile, Kyrgyzstan's interior ministry has said that any rally by the opposition in Bishkek would be illegal and that steps would be taken to prevent it.
Washington and Moscow both have military bases in the strategically important Central Asian country.