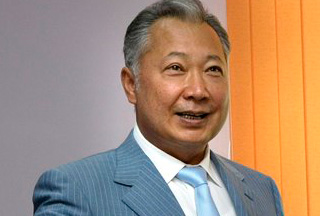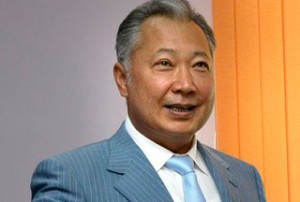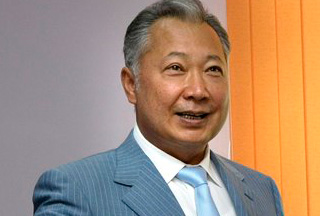 Partial results in Kyrgyzstan's presidential elections show that incumbent President Kurmanbek Bakiyev has been reelected for a second term with a huge margin.
The national election commission announced on Friday that Bakiyev had bagged 89.7 percent of the 30 percent votes counted.
Bakiyev – who came to power on the back of violent street protests in 2005 – had pledged to conduct free and fair elections.
This is while the main Kyrgyz opposition candidate, Almazbek Atambayev, claimed widespread ballot-stuffing and called on his supporters to join the protests over the controversial presidential election.
The opposition has insisted the results of the Thursday polls should be considered as "fraudulent and illegitimate".
The Bishkek government has called in more than 5,000 troops to the capital in order to avoid any possible scenes of violence.
The central Asian country has a history of political violence. Washington and Moscow both have military bases in the strategically important nation.