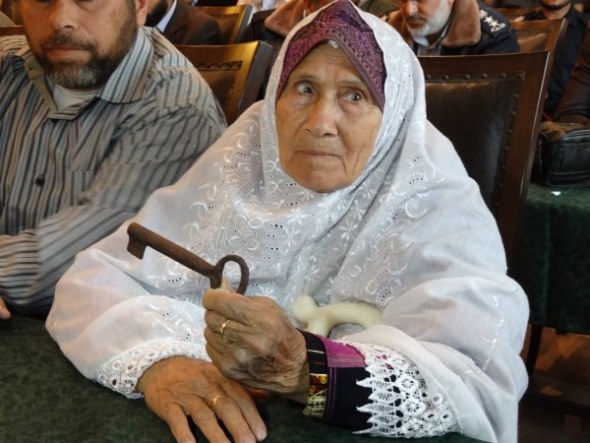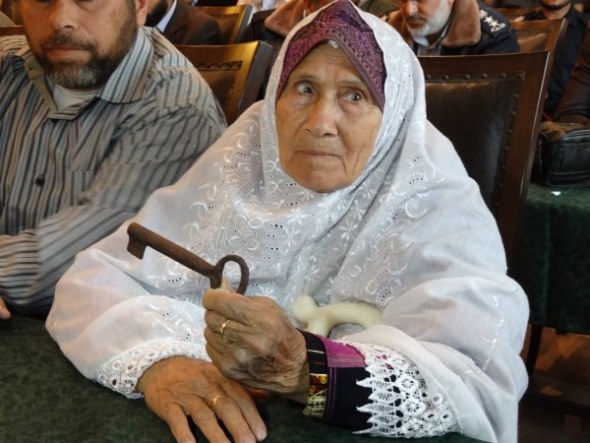 Palestinians are running out of patience. 65 years since they were ousted from their homes and lands following Israel's unilateral declaration of itself as a state and the end of the British 'mandate', and 37 years since Land Day was established, they are saying, "Enough!"
And they are saying it loud and clear, men and women, old and young. "ENOUGH"!
Loudest of all are the cries from Gaza, where hundreds of thousands of refugees and their descendants still languish in cramped camps lacking the barest necessities, nary a tree for kids to climb, or a space to kick a ball in – the result of replacing one occupying power, Britain, with another, Israel, and all with the tacit endorsement of the United Nations (UN) and its never-implemented partition plan, and its scores of never-enforced resolutions.
Hamas today hosted an event in Gaza City, where people from all levels of society, the Palestinian Legislative Council to camp-dwellers, vented their frustration, and their legitimate demands to return to the homes brazenly stolen from them.
Abu Hussan Dugheeesh, a Palestinian refugee, was unequivocal in his condemnation of the British role in these shameful events.
"Our memory still maintains the history of our land, and how Britain participated in giving the land of Palestinians to the Jews in the biggest armed robbery in history," he told the crowd to loud applause.
Abu Akram Bahar, of the Palestinian Legislative Council, insisted that the right of return cannot – and will not – diminish with time.
UN Resolution 194 guarantees Palestinian refugees the right of return. But as Palestinian poet Ghazi Kalakh pointed out, "The international community wants us to disappear, to make the refugee problem disappear. As a refugee, the only way I will disappear is when I return to my land. That is the how the refugee problem will disappear – with the return of the refugees."
Issam Audwan, from the Hamas Division of Refugee Affairs, made it very clear that doing nothing is not an option. With only around 22% of their lands left, and settlements expanding daily, time is running out.
"We must be united," he said. "We should not wait for another Arab Spring, we have to move."
This view was vehemently endorsed by Ameena Abdullah Abusalmiya, an 83 year-old woman driven out of her home in Ashkelon in 1948.
"We need action, not talk," she insisted. "Muslims and Arabs all have an obligation. We don't need food, we don't need aid – Allah will give us those. We need our land. Enough! Enough!"