Syria
Landmine blast kills 24 civilians in Syria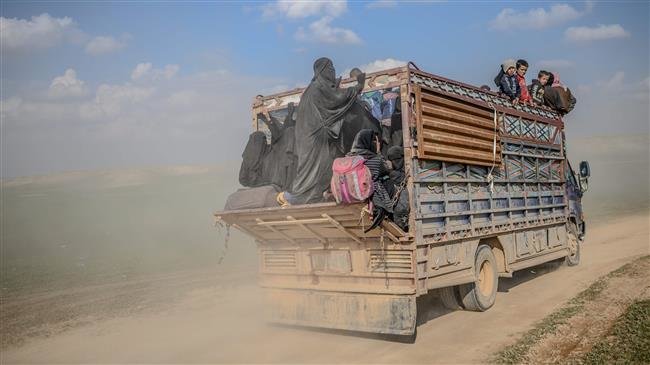 A landmine left behind by the Takfiri Daesh terrorists in Syria's west-central Hama Province has killed 24 civilians.
Syria's official SANA news agency reported that the mine exploded on Sunday when a car carrying workers ran over it on the outskirts of Hama's Salamiyah district.
Earlier this month, a similar landmine explosion left seven civilians dead and an unspecified number of people injured in Rasm Ahmar Village in Salamiyah.
An armed conflict began in Syria in 2011. But the Syrian military, backed by the Russian air force and Iranian military advisers, have taken back control of most of the areas in Syria that had been held by militant and terrorist groups.
Pockets of Daesh terrorists remain on a tiny patch of territory — the village of Beghouz — in northern Syria, near the Iraqi border.
Other armed groups have been bused into Syria's Idlib Province under deals with the government in Damascus. Three guarantor countries for Syrian peace, namely Iran, Russia, and Turkey, are negotiating on behalf of the Syrian government and opposition to decide about the fate of the armed groups in Idlib.