Asia-Pacific
Lankan protestors burn effigy of Obama over war crime resolution in UNHRC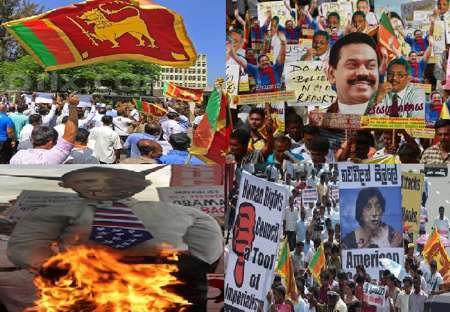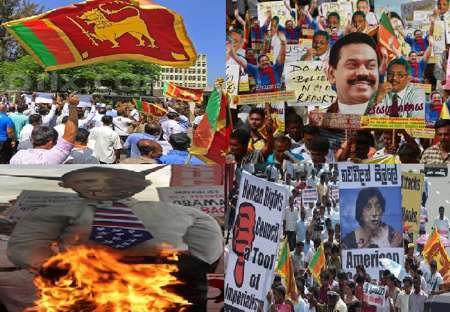 A group of pro-government protesters in Sri Lanka Thursday staged noisy demonstrations outside the UN office and the embassies of the US and Britain here to protest a resolution against the country at the UNHRC over its alleged rights abuses during the ethnic war with Tamil Tiger rebels.
Lankan protestors burn effigy of Obama over war crime resolution in UNHRC
In the eastern Trincomalee city, government offices, schools, shops and banks were shut and public transportation was halted.
Organisers said all communities joined in the protest in the multi-ethnic town as protesters burnt effigy of UN rights chief Navy Pillay and US President Barack Obama, pti reported.
The protesters in Colombo called the proposed UN Human Rights Council resolution on Sri Lanka a gross interference in the countryˈs internal affairs.
The placards read ˈHands off Sri Lankaˈ and ˈDo not disturb peace after 30 years of warˈ.
The UN Human Rights Council resolution, sponsored by the US, is the third in as many years on Sri Lankaˈs accountability and reconciliation with the Tamil minority after the end of the 37-year ethnic conflict.
Up to 40,000 Tamil civilians were killed at the end of the separatist war in 2009, rights groups and UN experts have said.
Sri Lanka has long resisted calls for an international investigation calling its own domestic processes were credible enough to deal with the allegations of civilian deaths.
The resolution is to be voted next week in Geneva.
The countryˈs opposition blames the government for using the resolution for domestic political gain.
The government claims that President Mahinda Rajapaksa might be tried by the International Criminal Court. Demonstrations are meant to shore up public support for Rajapaksa.