Syria
Large number of reinforcements arrive in northwestern Hama for next Syrian Army push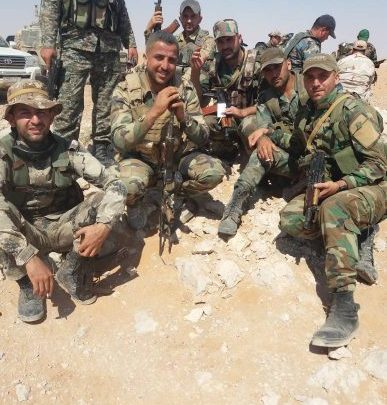 A large number of Syrian Arab Army reinforcements arrived in the northwestern countryside of the Hama Governorate, today, a source from the military told Al-Masdar this afternoon.
According to the source, reinforcements from all over northwestern Syria were ordered to redeploy to the Hama Governorate for the next Syrian Arab Army push into southern Idlib.
These reinforcements should help the Syrian Arab Army advance from the key town of Kafr Naboudeh to the nearby hilltop of Tal Sakher and town of Al-Hobeit.
Over the weekend, the Syrian Army deployed several units from their 7th Division to this front. Once they arrived, the Tiger Forces began their push to retake Kafr Naboudeh from Hay'at Tahrir Al-Sham.
The jihadist rebels attempted to retake Kafr Naboudeh last night, but they were ultimately repelled by the Syrian Arab Army after several hours of battle.