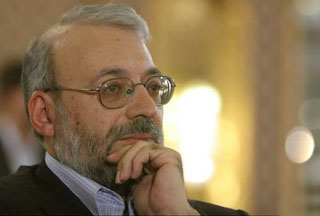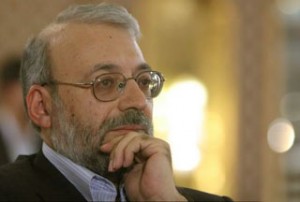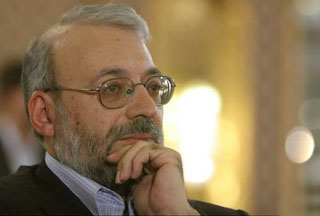 An influential Iranian politician has warned Western powers that they will receive a harsh response if they use aggressive language against Tehran.
"You can not interact with Iran by snapping at us. The world knows this… Anyone who tries to talk to us like that will receive a very harsh response," Mohammad-Javad Larijani said in a Sunday night interview with Iran's state radio.
Larijani, who heads Iran's top STEM (science, technology, engineering, and mathematics) research institute, then went on to criticize the chief of the UN nuclear watchdog for his recent comments about Iran.
Larijani accused the outgoing director of trying to secure a future post for himself with his anti-Iran rhetoric and said it was an "ugly" sight to see a few powerful states turn the United Nations into a tool for exercising their influence.
Although he advised Western states against imposing more sanctions against Iran, the head of the International Atomic Energy Agency (IAEA), Mohamed ElBaradei, said on Friday that the "ball is in Iran's court" over its nuclear program.
"All the balls are in their court. The power is in our hands. We are not bluffing. We are speaking and acting in a very transparent and open manner… We seek our rights and nothing more," said Larijani in response to ElBaradei's words.
ElBaradei had made the comment in reference to a nuclear proposal whereby Iran would send its low-grade uranium (enriched up to a level of 3.5 percent) abroad to later receive 20 percent processed fuel for the Tehran nuclear reactor, which produces medicine.
The proposal, first floated by the US president Barack Obama's administration, was put forward by the UN nuclear watchdog after a meeting between Iranian, Russian, US, and French diplomats in Vienna last month.
Tehran however, said that the agreements must undergo certain amendments to guarantee that the other side will stick to its side of the bargain.
Iran wants the fuel transfer to be conducted in a simultaneous swap within the country's borders and under IAEA supervision.
Tehran's request, however, has been treated as a refusal to accept the deal by some Western states.
Meanwhile, Tehran has clearly stated that it has accepted the basics of the deal. As for ElBaradei, he says he is still waiting for a written response.
"What I got of course is an oral response, which basically said 'we need to keep all the material in Iran until we get the fuel,'" ElBaradei said.
Larijani went on to add that the deal must not deny Iran of the right to purchase nuclear fuel.
"We have to have the right to buy. If they want to deprive us of that we have to produce (the fuel) ourselves."
Larijani said the deal was Tehran's own "initiative", explaining that it was Iran that had made the initial proposal for such an agreement by writing to the IAEA about its intent to buy higher enriched uranium.
He once again asserted that Tehran accepts "the basics of the agreement" but needs to reach an understanding about how the swap is carried out.
Larijani also said that the Iranian negotiating team should avoid discussing the details of that program with the Western sides.
"Whether we are enriching or not and to what level or whether we have yellow cake or facilities is not a topic for discussion. Whether we have buildings in Fordo or not has nothing to do with anyone."
Larijani added that the only side to which Iran is committed to answer is the IAEA.
"According to Agency regulations we have to notify the IAEA two to three months prior to inserting (the fuel rods)," he said referring to Iran's second nuclear plant which is under construction in Fordo.
"From an international perspective the Agency is the only body that can discuss these matters with us. The Agency can ask us what we are doing. What gives Britain, France and the US the right to interfere in our affairs?" asked Larijani.