Iran
Larijani: Bullying powers cannot resist nations will,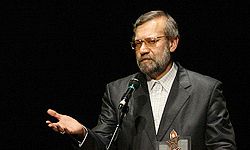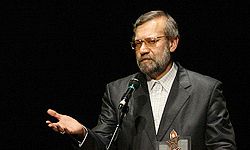 Iranian Majlis Speaker Ali Larijani said here on Saturday that the bullying powers cannot stand against world nations will.
Larijani made the remark in a meeting with Iraqi Vice-President Khazir Khazaei, adding the military defeat of the hegemonic powers in both Iraq and Afghanistan was a good proof to the issue.
Larijani expressed his satisfaction with the withdrawal of US troops from the Iraqi territories.
He further voiced the Islamic Iran's readiness to help develop Iraq and restore peace and tranquility to that country.
On regional uprisings, the Majlis speaker hoped those movements would bring bright future for the regional nations.
The Iraqi official, for his part, termed the talks with the Iranian officials as fruitful and constructive.
He hoped bilateral talks would remove the obstacles in the way of expansion of all-out cooperation between the two nations.