Iran
Larijani: Leader's Warning on US Infiltration Accurate, Realistic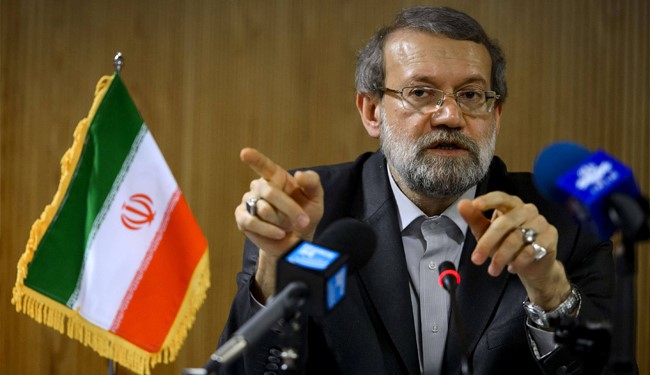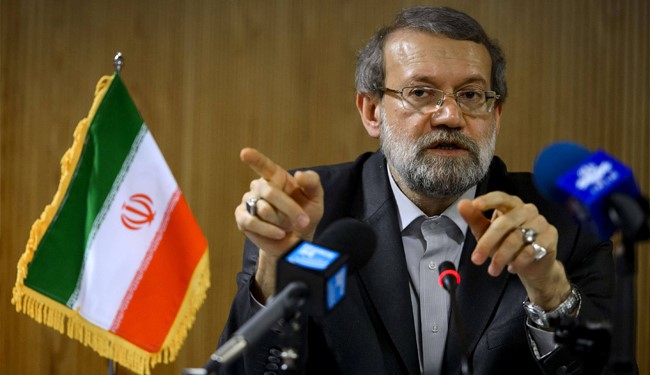 The warning by the Supreme Leader against the US efforts to infiltrate into Iran is realistic and accurate and everyone should be sensitive about this vital issue, says the Islamic Republic Parliament Speaker; IRNA reports.
"We have seen how the United States adopted different schemes to extend its influence in the country, we have experienced its actions against the will of our nation," Ali Larijani said in the open session of the parliament on Wednesday.
"You noticed how they (the Americans) managed to maintain networks of influence in the armed forces, among our politicians and academics and businessmen," he said.
"So the warning by the Supreme Leader of the Islamic Revolution should be deemed as a realistic and accurate one and people should be sensitive about it."
Referring to the 1953 coup d'état against Iranian Prime Minister Mohammad Mossadegh, which was plotted by the US and Britain, Larijani also said that the dark event is not going to be erased from the historical memory of the Iranian nation.
The 1953 Iranian coup d'état, known in Iran as the 28 Mordad coup, was the overthrow of the democratically elected Prime Minister of Iran Mohammad Mosaddegh on 19 August 1953, orchestrated by the United Kingdom and the United States.
"If the Leader, in his recent statements, has repeated his warnings against the US effort to infiltrate into cultural, political and economic sectors of the country, it is because of this historical background," Parliament Speaker said.
"The nuclear issue and negotiation is one thing, and history is another, we cannot be forgetful about the history."
Addressing Islamic scholars and participants of the Ahlul Bayt World Assembly and the Islamic Radio and Television Union on Monday, Ayatullah Seyyed Ali Khamenei, warned against the US effort to abuse the results of the nuclear negotiations between the Islamic Republic and major world powers while cautioning about the US economic, political and cultural infiltration in Iran.