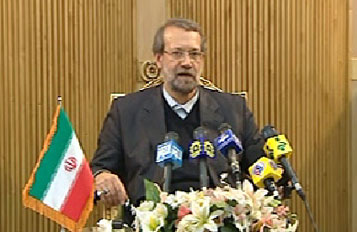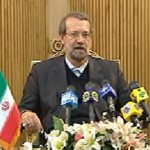 IRI parliament speaker Ali Larijani left Tehran for Baghdad on Wednesday.
Before his departure, he said his visit to Iraq is aimed at holding talks with Iraqi officials over important regional and international issues as well as expansion of bilateral parliamentary cooperation.
Referring to new process in Iraq, Larijani said a good atmosphere is prevailing in Iraq.
He pointed out to the recent visit of his Iraqi counterpart Iyad al-Samarrai to Iran and said during Samarrai's visit, the two sides held disussions over expansion of bilateral cooperation in political, economic and parliamentary issues.
He appreciated the old and friendly relations of the Iranian and Iraqi officials.