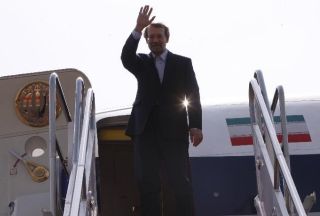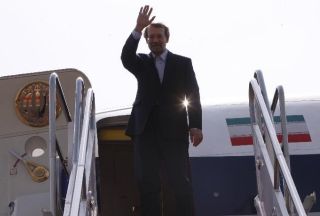 Iranian Parliament (Majlis) Speaker says an upcoming inter-parliamentary summit will strive to unite civil rights organizations against Israeli atrocities in Gaza.
Ali Larijani headed for the Syrian capital of Damascus on Tuesday to attend an Islamic Inter-parliamentary summit.
Before flying to Damascus, Larijani said the Palestinian issue should be constantly discussed until a practical solution is reached to end the suffering of Palestinians.
Israel drew worldwide condemnation when it attacked a Gaza-bound aid convoy in May, killing at least nine international activists.
Tel Aviv has also defied international calls for lifting a crippling blockade on Gaza which has been in effect since 2007.
"Not only are they faced with power cuts and food shortages… but problems such as the destruction of Islamic sites, Judaization and forced immigrations should be discussed," he said.
The current public sentiment is against Israel which should create unity among civilian rights organizations to help put an end to the suffering of Palestinians, Larijani added.
He further expressed hope that Islamic countries would put pressure on governments to end their relations with Israel.